Since March 17th, due to the corona virus epidemic, all incoming mobility of students, researchers and administrative staff has been cancelled.  What are the steps I need to take ?
You will find below the answers to the most frequently asked questions depending on your situation.
Students in incoming mobility
I rushed back to my country without the end of stay certificate. How do I get it?
Your certificate of attendance will be issued by Université de Paris afterwards. Thank you for your understanding.
I decided to stay in France to finish my mobility. Confined in Paris or in the Paris region, what do I need to do?
Step 1: Follow the guidelines of Université de Paris and the French Government. Stay confined to your home. Do not go outside unless it is absolutely necessary and always have in hand your exit certificate in paper format.
Step 2: Notify your home university and your administrative and pedagogical coordinators at Université de Paris of your situation. Keep them regularly informed of its evolution.
Step 3: Bear in mind that despite this exceptional situation, you are still in mobility. Organize yourself accordingly and continue to take your courses online. Contact your pedagogical coordinator who will indicate to you the procedure for following the courses. Do not hesitate to consult the online resources as well as both your home and host institution. In a word, be proactive!
Step 4: Attention, confinement does not mean isolation!  Please make sure you keep in touch with family, friends and classmates who are also mobile. There are many solutions to keep in touch with your family, friends and classmates while on the move.  Université de Paris is committed to enabling you to exchange with other students between 9 pm and 2.30am. Contact Nightline Paris.
Need medical or psychological support? You can request a medical appointment at SIUMPPS by e- mail, specify your last name, first name, telephone number and e-mail address, along with the reason for your request for consultation (medical advice, accommodation for a handicap situation, psychological follow-up, etc.). A doctor, nurse or psychologist will call you back.
I left my dormitory at the CROUS, whereas my lease was not up. What should I do?
The French Minister of Higher Education has announced that he has put in place immediate measures in order not penalize those who have left their university dormitory, amongst these measures are :
The one month's notice required by CROUS will not be enforced during this period.
For those students having left their accommodation, no rent will be charged by CROUS for the month of April and until the end of the health crisis. To benefit from this suspension of rent, inform urgently the CROUS of Paris your departure so that it can be verified and accounted for, at the email address of your place of residence. Don't forget to also inform your housing coordinator at Université de Paris.
I stayed in Paris in semester 2 and want to extend my mobility for academic year 2020/21, what should I do ?
You must first contact your home university and then the incoming student manager (for European or for non european students).
I would like to extend my stay at the CROUS accomodation for summer 2020 and/or for academic year 2020/21, what is the procedure?
You should first contact the incoming student manager for non european students and then inform the secretary of your CROUS residence.
Teachers and administrative staff on mobility
Are the Erasmus+ ST (education or training) mobilities for 2019/2020 cancelled?
Ongoing or scheduled mobilities are cancelled until further notice.
Any postponement to 2020-2021 will have to be requested again during the next staff mobility campaign in September 2020.
I incurred non-refundable costs before my Erasmus+ mobility was cancelled. What do I have to do?
Claims for reimbursement of expenses will be examined in accordance with the strict and supervised funding rules of our funder.
Is the guest researcher program for 2020 suspended?
Yes. All invitations are suspended.
Hosts as well as guests have been informed by their welcome focal point. The latter will provide them with further information at a later dateuspended until further notice.
I am a visiting scholar and I have to cut short my stay. Will the per diem be reimbursed?
The per diem will be reimbursed according to the exact number of days of mobility.
I did an Erasmus+ ST mobility before the confinement, however I am still waiting for the payment of the balance of my mission. When can I expect to receive it?
No payment or refund can be initiated as long as Université de Paris premises remain inaccessible.
An additional period of time for the gradual recovery of activities and the settling of payments will also have to be taken into account before considering the receipt of the balance of your mission. We therefore request your patience and understanding. Your mobility contact person is available to answer any questions or provide additional information.
We invite you to regularly check your emails (academic and personal) indicated when you apply for a mobility position as well as the website and social networks of Université de Paris.
For any information on the corona virus, the situation in France, health guidelines, etc., please contact us.  click here
In case of Covid-19 symptoms (cough, fever over 38°, aches and pains…), contact your doctor by phone.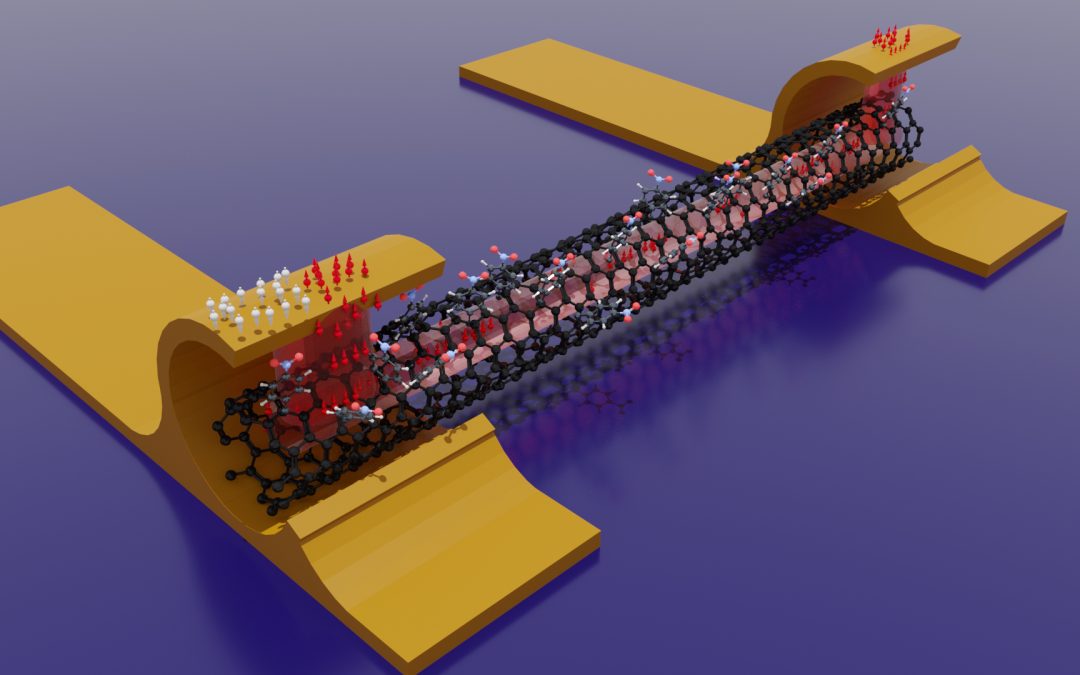 Face aux défis technologiques et sociétaux que représentent le stockage, le transfert et le traitement des données informatiques, des dispositifs électroniques exploitant la nature quantique des électrons sont intégrés depuis déjà de nombreuses années dans...