As of April 1st, due to the latest developments of the COVID-19 global pandemic, new guidelines have gone into effect.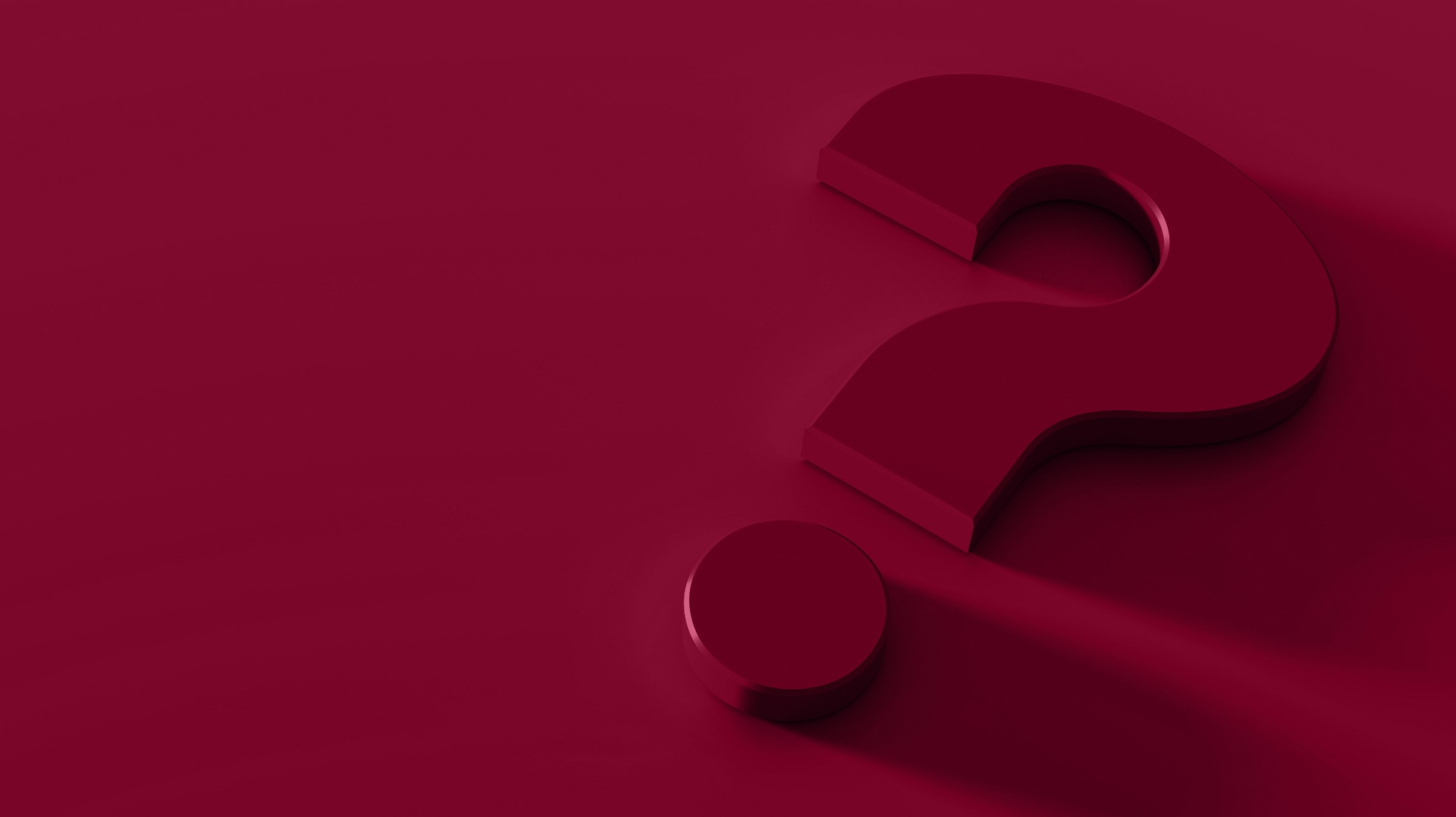 For additional frequently asked questions related to the lockdown, click below:

To and from international locations
Existing mobilities (incoming and outgoing) are maintained: students on internships, exchanges or individual mobility abroad (outside and inside the EU) may stay in the country where they are staying and must comply with the health regulations of these countries.
In addition to the information below, we recommend that you check the health protocols in effect and the formalities to be completed before your trip on the France Diplomatie website. Read more
Students – Outgoing mobility
In the European Union:

Missions, internships and university exchanges can take place in European Union countries and in the European zone (Switzerland, Iceland, Norway, Liechtenstein, Vatican, Andorra, Monaco). It is no longer necessary to ask for the advice of the Defense Security Officer, except in case of doubt or question. It is recommended to have a complete vaccination programme and to check the health protocols and formalities in effect before your journey.

Outside the European Union: Travel, internships and international exchanges in "green" countries are authorised. Mobility requests can be validated without the approval from the Defense Security Officer. Travel, internships and international exchanges to countries classified as "orange" and "red" are authorised subject to restrictions. For these countries, the approval Defense Security Officer is required: fonctionnaire-securite-defense@u-paris.fr.

We recommend that you verify the country of destination you are travelling to on the France Diplomacy website. Additional information can be found on the website Ministry of the Interior. 

Overseas Departments and Territories: Mobility to overseas departments and territories is subject to the same rules as mobility outside Europe. They must therefore have a valid reason and be subject to the agreement of the Defense Security Officer FDS with copy to your faculty coordinator.
For all travel, please check the health protocols and formalities before travelling on France Diplomacy website. It is updated regularly according to the evolution of the sanitary situation.
You will find below all the frequently asked questions based on your situation:
Will I be able to go on an international exchange as of September 2021?
Yes, international mobility is possible as of September 2021, based on three conditions:
Your exchange project must be validated by your International Relations Office.
Your host institution must accept your mobility. (Attention: several institutions have decided not to accept mobility during the first semester of 2021/2022.)
The authorities of the host country must authorize your arrival (delivery of a student visa for the countries concerned, or general and official information for the countries of the Schengen area).
However, Université Paris Cité, like its partners, remains dependent on the current health situation. Depending on how it evolves, the possibility of a cancellation should be taken into account. We recommend that you regularly stay informed about the health situation and the hosting conditions in your country of mobility. If the exchange has to be postponed again, your international relations office will inform you as soon as possible.
I was supposed to go on an exchange programme in the first semester of 2021/2022, but it was finally cancelled by my host university: what are my alternatives?
You have two options:
Postponement: It is possible to request a postponement to the 2nd semester of the year 2021/2022. However, it is not automatic. To benefit from it, you must request it from your international relations office (coordinators for outgoing mobility). Your request must also be accepted by the partner university.
Submitting a new application for the future:  As always, applications must be sent to your international relations office.
I have decided to keep or postpone my mobility project to semester 2 after the cancellation of semester 1: Are there any specific actions to take?
Once your international relations office has been informed, everything will depend on the procedures of your host university. Some universities have decided to maintain their mobilities as of the beginning of the academic year in September 2021, while others have not yet decided whether or not to maintain their mobilities. Do not hesitate to follow their updates regularly to stay informed. Your outgoing mobility contacts in your international relations office will also keep you informed of any changes that may affect your mobility. 
Is it possible to apply for another destination when my host university informs me that it is suspending all exchanges?
No. This option is not available. At this time, all deadlines for applications and submissions would have already been exceeded.
Your International Relations Office is available to help you postpone your application, if possible, or to submit a new application for the following years. However, it is not obligated to offer you an alternative mobility in the event that your first mobility is affected.
I am going to an authorized country. Can I start preparing my departure (booking flights, accommodation, ...)?
YES. Provided that you meet the 3 conditions required for your departure: authorisations from your international relations office, from your host university and the required visas or the official green light from the host country authorities).
The below formalities are mandatory and must be completed in priority:
– Travel insurance or international insurance including civil liability and repatriation: Université Paris Cité cannot be held responsible for covering your repatriation costs. This is why it is mandatory to take out this type of insurance, which must be taken out in your name with the insurer of your choice (Université Paris Cité does not have any privileged partnerships in this area). It must cover the entire duration of your stay abroad.
A copy of your insurance certificate should be sent to your contact in your international relations office. Without it, you will be able to leave.
– Additional health insurance: You must take out supplementary health insurance that covers pandemics (note that this clause is not usually included in standard insurance packages).
In no event will Université Paris Cité be able to reimburse you for the fees advanced. It is for this reason why it is strongly recommended that you book tickets that can be modified or cancelled.
Could I benefit from financial aid for mobility during my stay abroad?
The requirements communicated by the funders of mobility aids from Université Paris Cité (MESRI, ERASMUS, CRIF) are very clear: only physical mobility will be eligible for funding.
Thus, whether the courses are 100% online, hybrid (50% online courses / 50% on-site courses) or face-to-face, the criterion used is your physical presence in the country of the partner university (or of the host organization for internships).
The financial conditions (family allowance, CROUS scholarship) always stay applicable.
Please keep in mind that physical mobility to countries formally discouraged (MEAE orange or red zones) will not be funded.
Could I receive financial aid if my stay abroad is suspended?
In the case of suspended mobility, grants will be calculated according to the actual dates of mobility. This FAQ will be updated as soon as more information becomes available. Do not hesitate to consult it on a regular basis.
I have to pay additional fees to confirm my admission to my host university, the deadline is imminent. Can I pay these fees today? And if so, what happens if the mobility cannot take place?
YES. You may pay these fees only if you have already received an acceptance letter from your host university. If your departure is cancelled after you have already paid these fees, you will have to contact your host university to find out how to receive a reimbursement.
My host university imposes quarantine upon entry. This represents unforeseen additional costs. Can I get financial support from Université Paris Cité?
No. If the local authorities and/or host universities impose quarantine or isolation conditions upon entry, Université Paris Cité can not under any circumstances cover the costs incurred, considering that you are leaving informed and fully aware of the facts.
Are hybrid mobilities (e.g. 50% online courses / 50% on-site courses) recognised by the Erasmus+ programme ?
Yes, as stated above in this FAQ, hybrid or 100% online mobility that does not lead to a stay in the host institution's country abroad will not be eligible for financial assistance for mobility. (minimum stay of 5 to 30 days).
What happens if a new lockdown begins during my mobility abroad?
Be proactive and responsive
Sign up on Ariane to receive instructions from the French Ministry of Foreign Affairs.
Contact your international relations office to report your situation and obtain information on how to proceed.
Contact your academic coordinator who will tell you what to do and how to validate your courses.
Notify the consular authorities closest to your place of residence.
Follow the instructions given in your country and at your host university. If digital solutions are implemented, don't neglect them, anticipate the next steps.
Stay informed of the health situation and how it evolves in your region.
Don't be alone, keep in touch with your fellow students who are also on the move.
Students – Incoming Mobility
Depending on your country of origin and your vaccination status, the procedures for coming to France are different. We recommend that you have a complete vaccination schedule before your departure to facilitate your travel and your stay in France.
The procedures for entering France are detailed on the website of the Ministry of the Interior, where information is regularly updated and the necessary documents for international travel are available. Read more Ministry of the Interior.
Under what conditions can an international student who arrives in France without a vaccination pass travel to their university location ? MAJ. 02.02.2022
An international student who enters France regularly who is unable to present a vaccination pass, as the vaccination scheme could not be completed or converted on the date of arrival, may nevertheless use inter-regional public transport to reach their study residence provided a negative screening test or examination result is less than 24 hours old, as well as any proof of status (plane ticket upon arrival in France, proof of enrollment in the higher education institution, proof of accommodation, etc.).
Students arriving in France must finalise their vaccination scheme  or convert it into a vaccination pass as soon as possible in order to be allowed access to premises and activities that are subject to  presenting the vaccination pass.
Do international students have the possibility of getting vaccinated by the University Health Service (SSU)?
International students can make an appointment on-line with "Doctolib" at the University healthcare service (SSU) for a medical check-up for vaccination purposes.
I am currently on incoming mobility this semester at Université Paris Cité. Is it possible to return temporarily or permanently to my home country?
Yes, you can, if you wish, temporarily return to your home country and continue to follow your courses remotely. In this case, it is crucial that you inform your coordinating academic staff and all of your teachers in order to organize your departure and your remote learning to the best possible extent (e.g., to check whether or not practical exercises are planned or not in the classroom).
If you wish to return home permanently, you must also notify your coordinating academic staff and teachers. You will have to decide whether you wish to give up your mobility (giving up distance learning courses and giving up taking your exams this semester) or whether you simply wish to follow your courses online and then take your exams remotely.
After validation of your decision by your coordinating teacher and in all cases, you must automatically notify your mobility manager at Université Paris Cité (local BRI and Pôle Commun SRI) and in your home country.
I am currently staying in a CROUS university dormitory, and I will be returning temporarily or permanently to my country of origin. What steps do I need to take?
Any student housed in a CROUS university dormitory, whether for that semester or for the entire academic year, agrees in principle to pay the rent until the end of the rental contract.
To date, it is difficult to know whether or not the CROUS will exempt students from paying rent for the month of November. This FAQ will be updated as soon as more information becomes available. Do not hesitate to consult it on a regular basis.
In any case, if you wish to return to your country of origin: You must absolutely inform your dormitory as well as the Pôle Commun SRI of your intention to return home. (mobility.iro@u-paris.fr).
We recommend that you check your emails regularly, as well as the website and Université Paris Cité on social media.
For information on the coronavirus, the situation in France, health guidelines: click here.
In case of symptoms Covid-19 (cough, fever over 38 °, aches …), call your doctor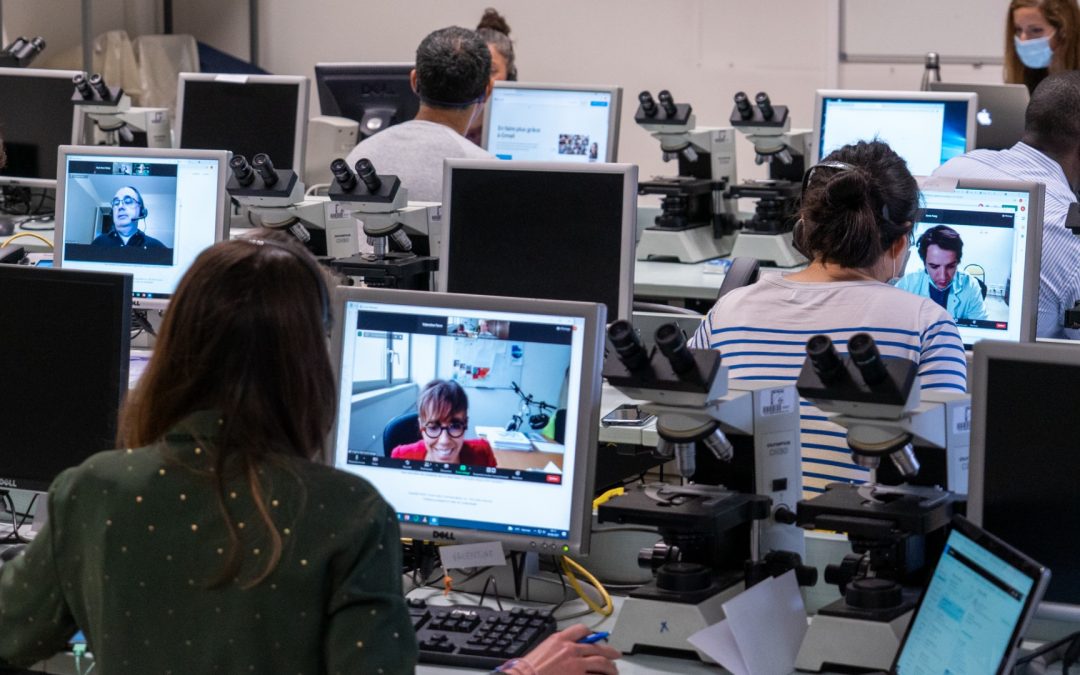 nitiated to put skills and the doctor-patient relationship at the center of student training and evaluation, "ECOS" or "Examen Clinique Objectif et Structuré" is a situational exercise that assesses the skills and knowledge of medical students.