The MRS/E-MRS Paris Chapter organizes its first exhibition of scientific images: Materials & Sustainability.
Materials Science encompasses a broad range of subjects and applications, and some of the most important characterization techniques give us vital information in the form of images. Such images can hold valuable data and insights, but also beauty and – why not – humor.
This exhibition is aimed at showcasing the research developed within Université Paris Cité regarding Materials Science and related disciplines, as well as their respective degrees and formations. By using images and storytelling to promote your topic of research or professional aspiration, you can reach new audiences (and maybe even find a couple new collaborators).
With each edition of the "Materials &" exhibition we want to highlight a theme within Materials Science, and the chosen one for this first edition is Sustainability. As such, the submissions that relate to the theme will be given special emphasis.
The selected images will be exhibited at the Campus Grands Moulins during the month of January, as well as on our website. Several prizes will be offered by the Partners of the Chapter to the best images (we will soon disclose them, stay tuned!).
To participate you just need to send us an image produced in the context of your research and/or training with an eye-catching title and a short, simple explanation of the context of the image and how it was obtained.
The images must have been obtained by the person submitting it. The images can be acquired by all kinds of imaging/visualization techniques (including simulations), and can be colorized, edited, and combined to compose the final image, to be sent as a print-ready file. The images will be printed by us and the prizes will be awarded at the end of the exhibition.
The submissions are open to scientists of Université Paris Cité at all career stages (from students to researchers and/or professors, including technicians and engineers) that work with themes related to Materials Science. If you submit multiple entries, only one will be considered for the prizes.
Submissions are open until Thursday, December 15th at 23:59 CET on this link. 
In the meantime, if you need some inspiration or if you are not really sure of what an exhibition of scientific pictures might look like, you can take a look at the images of the Science as Art competition, organized by the Materials Research Society during their Spring and Fall meetings.
Management deeply invites you to participate in this challenge.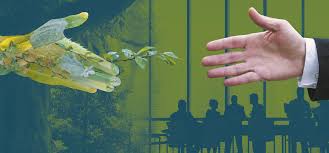 Fifth date proposed by EISD as part of its cycle of seminars on the theme of Social and Environmental Responsibility. Second seminar on 12/04/2023, from 17:30 to 19:30 in amphitheater 13E Speaker : Quentin Couix (Centre d'économie de la Sorbonne) Title:Brief history...