Denis Diderot School of Engineering is the internal engineering school of the Université Paris Cité. Located in the 13th arrondissement of Paris, its four specialties are accredited by the CTI.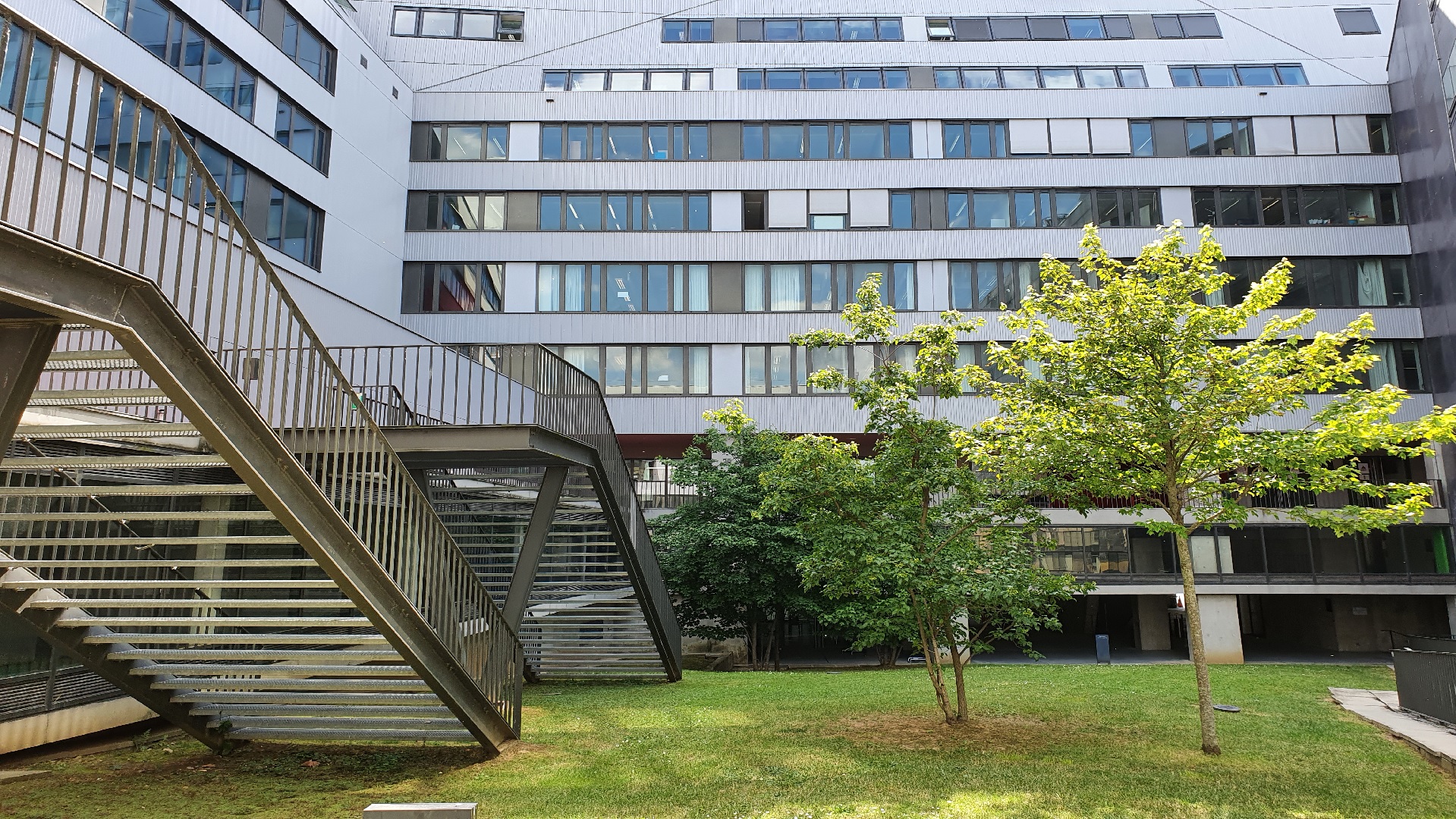 Located in the heart of the Paris Rive Gauche campus, EIDD is the internal public engineering school of the Université Paris Cité. It is a major player in international research, particularly in the fields of instrumentation, optronics, nanomaterials, biology and theoretical computing. The aim of EIDD Paris is to provide a solid general education, high-level computing expertise and advanced skills in a specific scientific and technical field.
It is a three-year program, accessible at the level of scientific baccalaureate +2, which offers four diploma specialties accredited by the Commission des Titres d'Ingénieurs (CTI). These diplomas are available in initial and continuing education under student status.
As a component of the Université Paris Cité, the school benefits from all its scientific, educational and social infrastructures.
A member of the Conference of Directors of French Engineering Schools (CDEFI), EIDD Paris plans to join the Polytech network of engineering schools in the medium term. It already recruits from the <E3A-Polytech> competitive examination.
The school benefits from a central geographical location, in the heart of the 13th arrondissement of Paris, on the banks of the Seine, near the National Library of France, François Mitterrand. It is easily accessible by public transport. The neighborhood is young and is booming.
A few figures about the EIDD
An engineering program consists of 5 years of post-baccalaureate study. The engineering cycle at EIDD are the final 3 years (L3, M1 and M2). The courses are organized into 6 semesters. Consult the EIDD teaching structure (ECTS) (53KB)
EIDD hosts 15 permanent faculty from the partner departments: Physics, Chemistry, Computer Science, Mathematics, Intercultural studies and Applied Languages, and 1 associate teacher in charge of corporate relations, and 4 administrative staff.
Its statutes, operation
EIDD is directed by Angela Vasanelli and is administered by an elected council, called the "School Council".
Find the different documents that explain the internal organization of the school:
Document to download:
Organizational charts of the school: