The seminar "Overseas and social science research: scales and sovereignty" organised by Sarah Mohamed-Gaillard (INALCO-CESSMA) and Valelia Muni-Toke (IRD), accredited by GRIP, has just published its 2022 programme.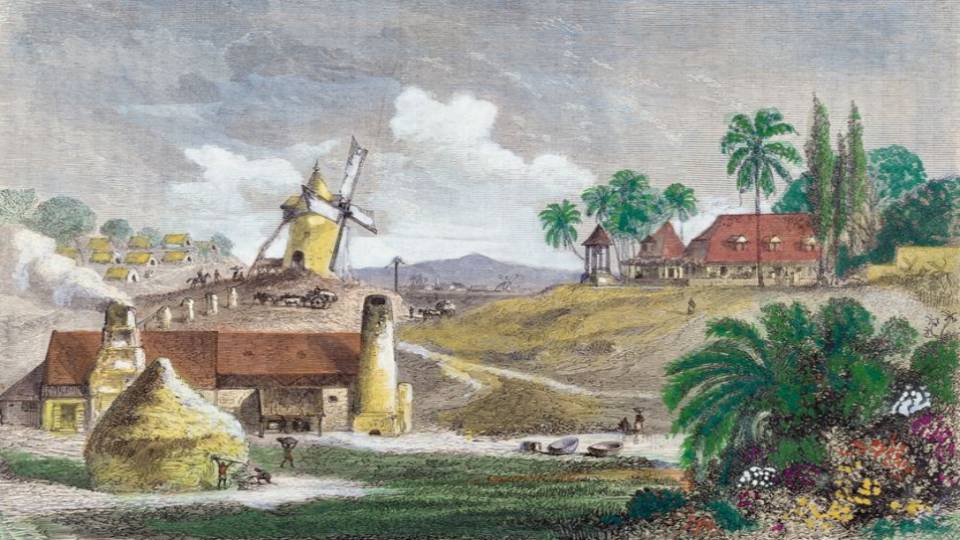 Plantation de canne à sucre de la France coloniale en Martinique, Indes occidentales, 1830
© Crédits : Universal History Archive/UIG
This research seminar aims to contribute to the structuring of a research network on 'Overseas' in the social sciences. Starting from the French case, but without being limited to it (and thus extending the reflection to territories which, in one way or another, are in a situation of non-sovereignty or restricted sovereignty), the aim is to explore, in particular, post-colonial situations of political, economic and health dependence; the specific questions raised by the governance and uses of the maritime domain, and more broadly of natural resources; the reconfiguration of relations between the 'South' and the 'North' from the point of view of globalisation or the articulation between public policies and indigenous knowledge. The seminar programme is designed with the support of a multidisciplinary scientific team (history, anthropology, sociology, political and legal sciences).
The sessions scheduled for 2022 can be consulted by clicking the button below.
The transition towards open access of many of the journals included in the globally dominant indexes such as Clarivate Web of Science and Scopus presents a relatively new and complex dilemma for researchers based in semi-peripheral (Global South)...