ITODYS
UMR7086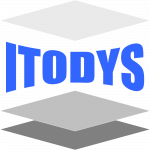 ITODYS brings together 73 permanent staff (39 teacher-researchers, 12 CNRS researchers and 22 administrative staff) and 40 doctoral and post-doctoral students, i.e. 113 people, around 3 scientific departments, a molecular modeling team and common services.
The laboratory develops research activities around surface chemistry, interfaces, nanomaterials and nanosystems and molecular chemistry for nanosciences.
The laboratory has a range of equipment for the characterization of materials, surfaces and nano-systems (SEM, AFM, XPS, X-ray diffractometry, Raman, IR, SECM, GC-MS, NMR…).
MPQ
UMR7162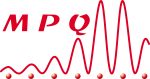 The laboratory « Matériaux et Phénomènes Quantiques » (Quantum Materials and Phenomena) is a joint research unit (UMR) of University of Paris and CNRS. It involves about 120 people in total with a permanent staff of 51.
The laboratory specializes in the study of frontier quantum materials and in the development of novel quantum devices. These activities rely on a large spectrum of theoretical and experimental expertise in material physics, transport and optics, and technological platforms of clean-room fabrication, spectroscopy and high-resolution electronic microscopy.
Current projects of the laboratory include the development of novel probes for the investigation of quantum materials, such as time-resolved Raman spectroscopy, optomechanical atomic force microscopy, and scanning tunneling microscopy under optical excitation. Reciprocally, frontier materials are being tested as building blocks to realize novel functionalities in optomechanical sensors, nonlinear and quantum photonics devices, or in cavity embedded transport experiments.
URB2I
UR4462

Created on January 1, 2010, the Innovative Biomaterials and Interfaces Research Unit (URB2i) is involved throughout the life cycle of dental biomaterials. The URB2i is present from the development, characterization, shaping and assembly of dental biomaterials to their serviceability. Its main mission is to participate in fundamental, applied and clinical research in the field of development, implementation, shaping and evaluation of innovative dental biomaterials, as well as the associated methods and techniques. 
The work of the unit is thus articulated around 2 research axes:
Prosthetic and tissue engineering
Biocompatibility
The research activities of the unit are part of the HCERES program (High Council for the Evaluation of Research and Higher Education)
The URB2I is under the supervision of the University of Paris and the University of Paris 13.
LCBPT
UMR8601

Located in the heart of Paris, at the Centre Universitaire des Saints Pères Paris Descartes, the LCBPT laboratory is a CNRS research unit, UMR8601. The laboratory conducts research at the interface between chemistry and life sciences. The research themes are based on the study of biological mechanisms at the molecular and supramolecular levels. In addition, their research is also more generally focused on molecular, supramolecular, interface and surface reactions. In a more practical way, tools for the analysis of molecules are developed there. These themes have allowed LCBPT researchers to better understand, among other things, bio-inorganic systems.