The first edition of the scientific Symposium When Matter Interacts with Life, in memory of Roberta Brayner, took place on November 19th 2021 in a hybrid format, at Université Paris Cité and followed live by her collaborators and friends around the world.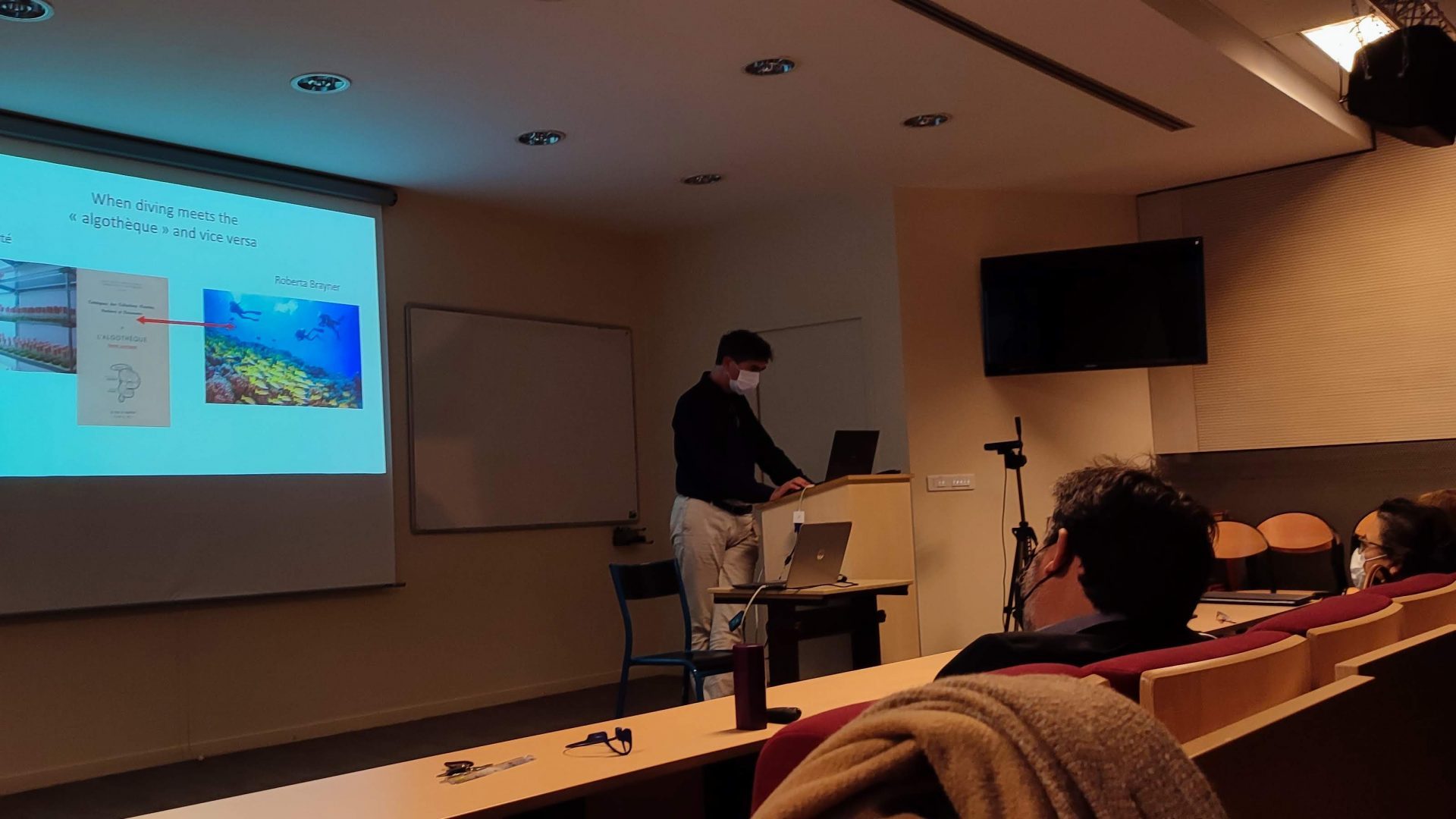 Symposium opening 
François Maurel (Director of the ITODYS Laboratory) opening of the Symposium, with an overview of Roberta's career and most significative works
© Paris MRS/E-MRS Chapter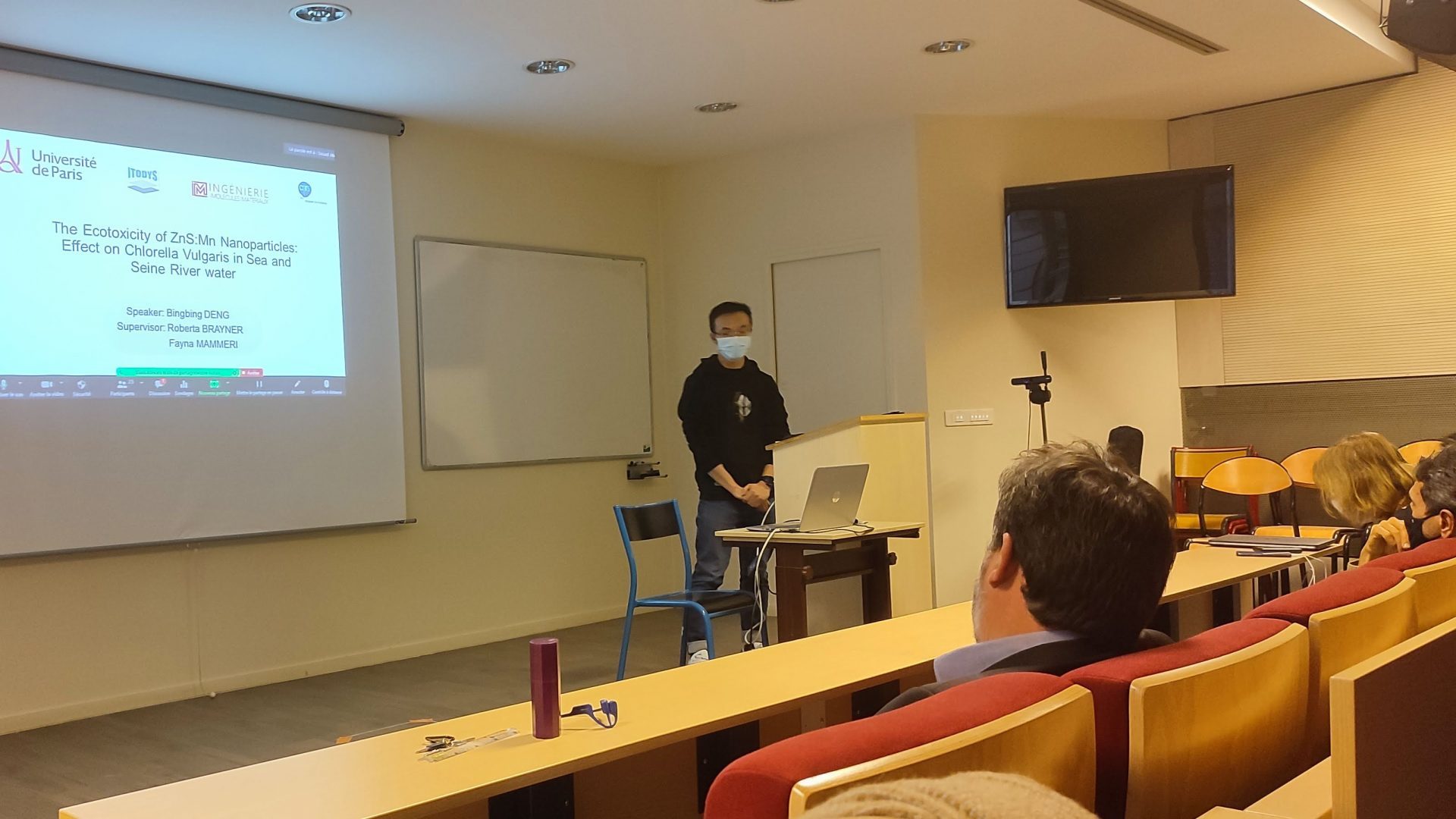 Bing Bing Deng's presentation
Bing Bing Deng presenting the work he performed during his doctoral studies under the supervision of Roberta Brayner.
© Paris MRS/E-MRS Chapter
The Symposium was a celebration of Roberta's scientific legacy and the impact of her research on a variety of fields. It was also an homage to her joyful and friendly personality, as it was followed by a small (due to sanitary restrictions) cocktail dinner full of shared memories and the Brazilian music she was so passionate about.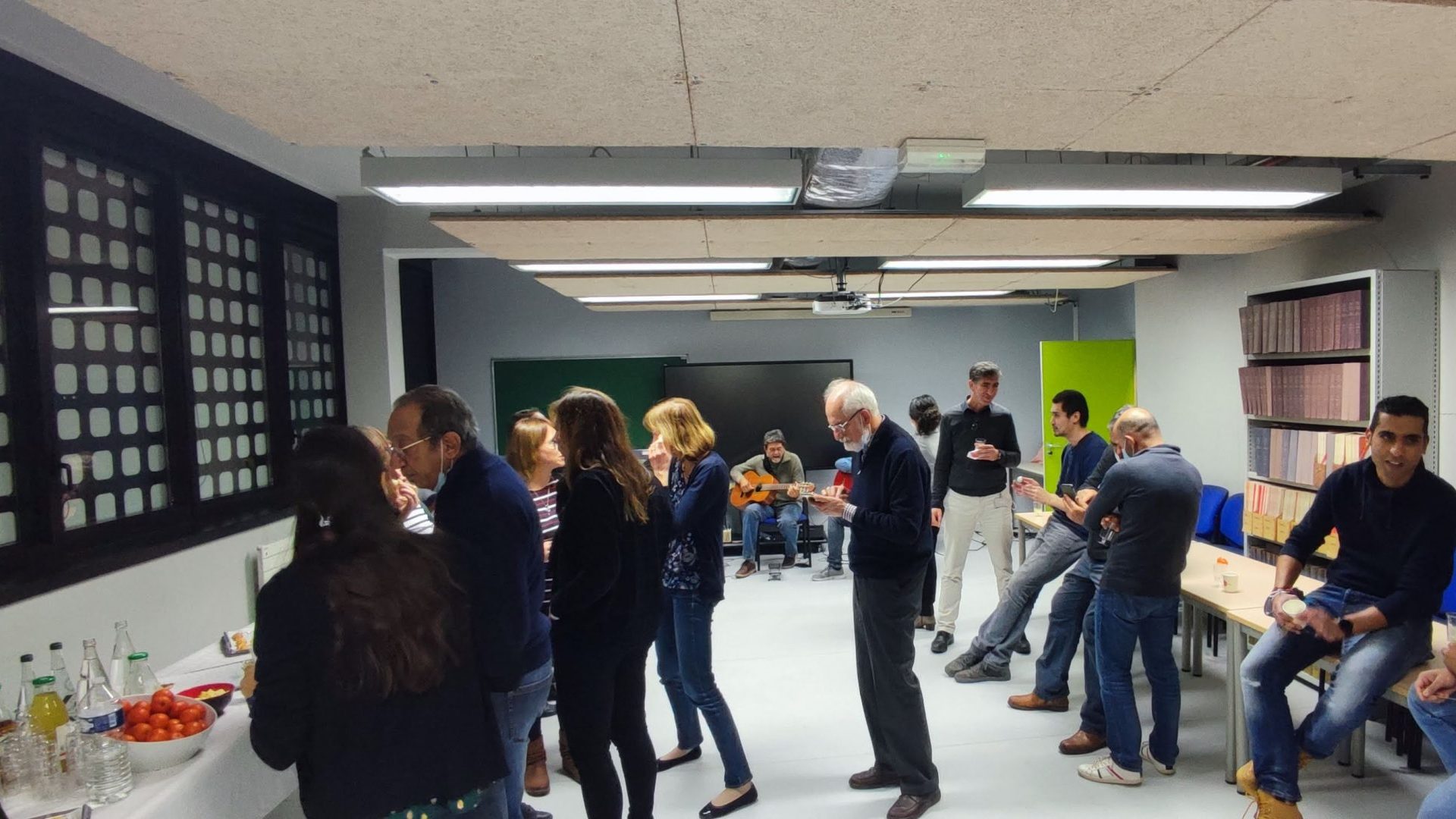 Symposium closing
A small but warm celebration marked the closing of the event.
© Paris MRS/E-MRS Chapter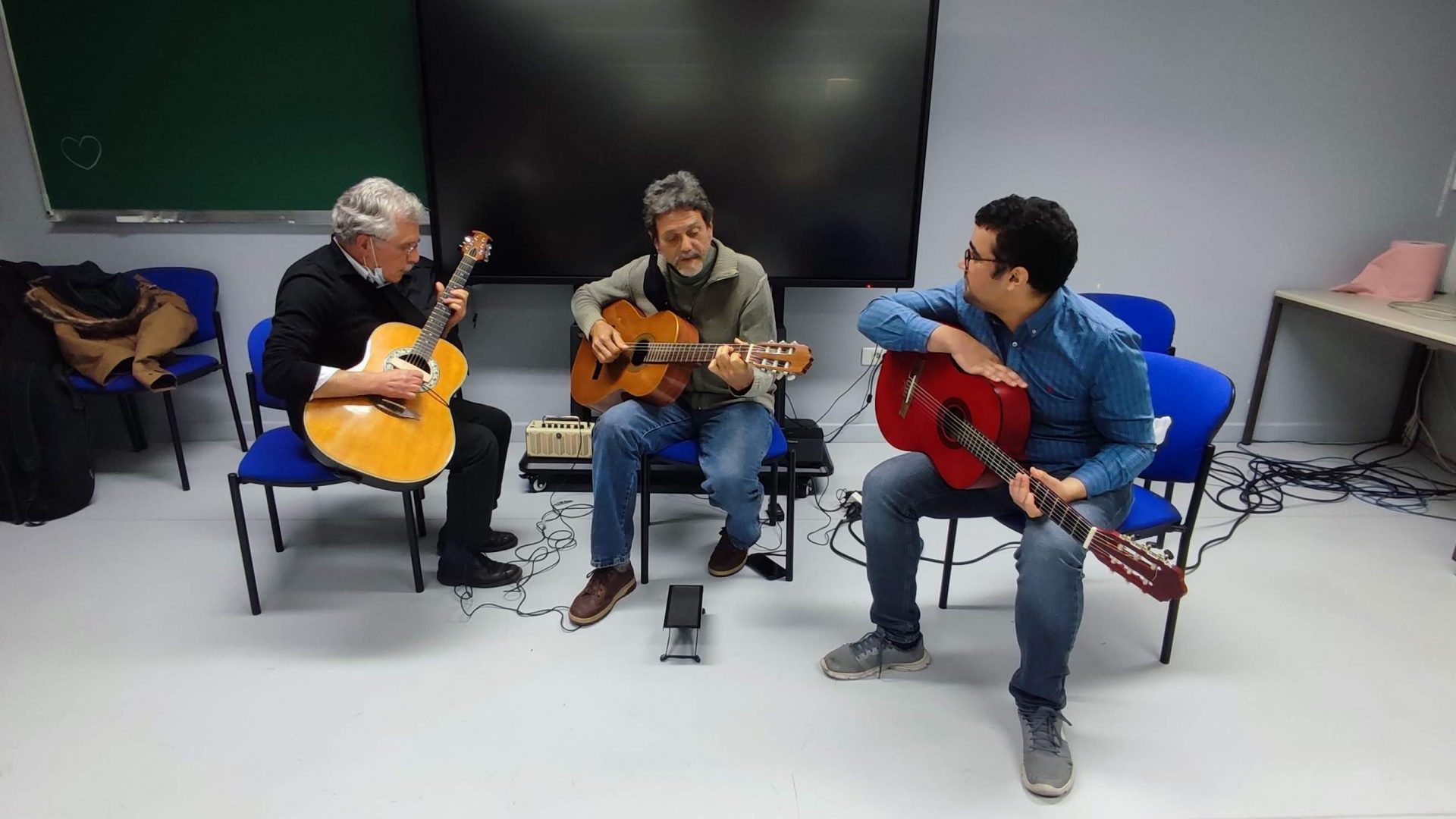 Symposium animation
Friends and collaborators of Roberta played live Brazilian music to the guests of the Symposium.
© Paris MRS/E-MRS Chapter
The organizing committee thanks all the colleagues and friends who took part in this event. The Paris MRS Chapter is certain that Roberta's work will serve as inspiration to the future generations of Material Scientists to come.
Proposal for a Post-Doc within our partner laboratories LSPM (Sorbonne Paris Nord) and ITODYS (Université Paris Cité) on the Elaboration of recycled plastic permanent magnets with end of life magnetic particles by 3D printing. Duration: 1...