After being established in May 2021, the Paris MRS Chapter will reach the end of its first term in October 2022. It is therefore time to start the recruitment process and send your applications to the following address : mrs@listes.u-paris.fr.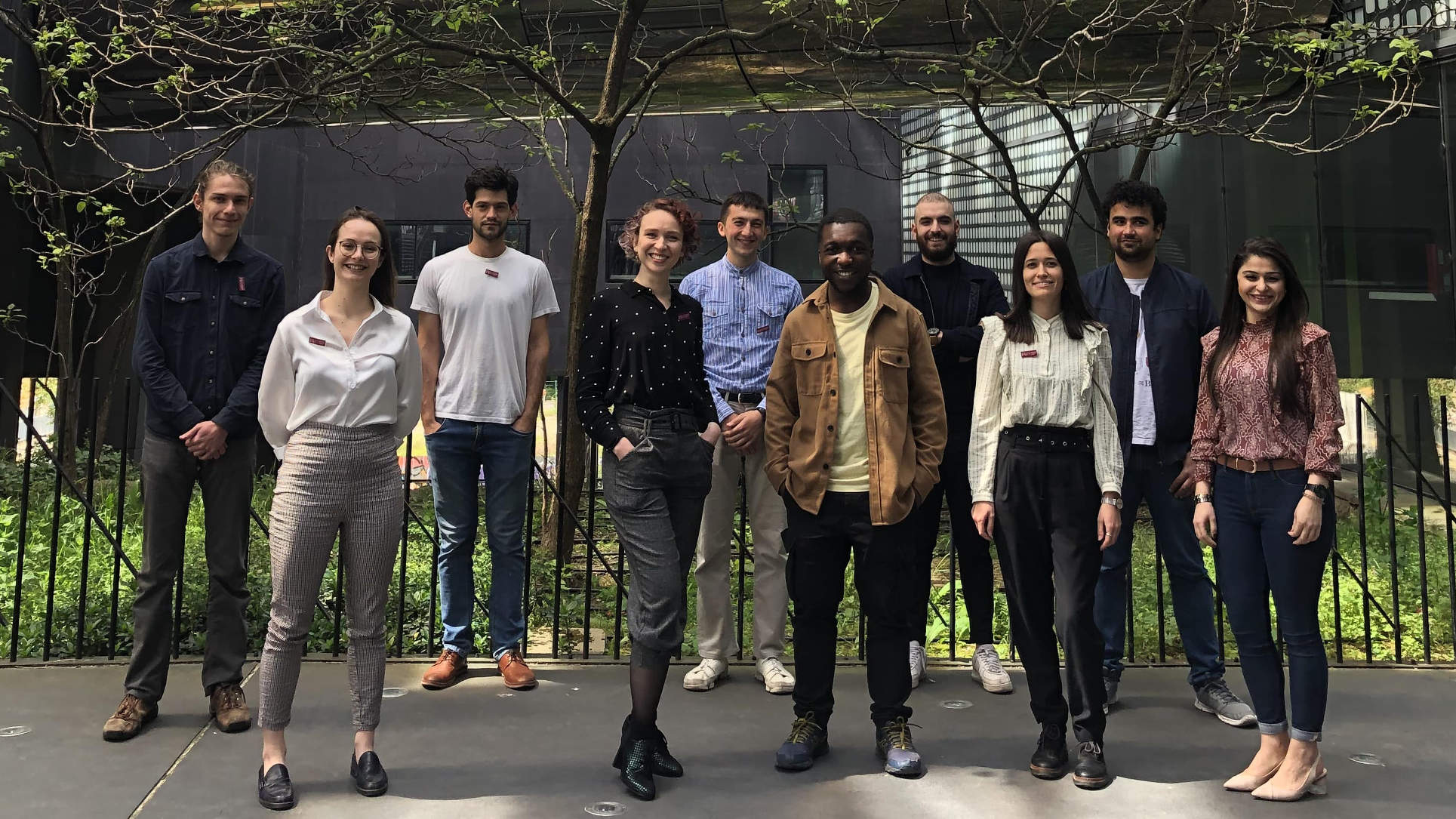 Paris MRS Chapter ending term team
From the left to the right : Maxence VANSEVEREN (Secretary), Marie-Charlotte DRAGASSI (Industry Liaison), Raphaël HANEMIAN (Event Manager), Larissa CHAPERMAN (Vice-President), Louka YILMAZ (Treasurer), Christophe-Landry TIANI (President), Hakim DJEDID (Communication Officer), Sandra VASILIJEVIĆ (University Liaison), Mario ARAUJO-ROCHA (Communication Manager), Sendos DARWISH (Secretary Officer).
Founded in 2021 to promote research and training in materials science within Université Paris Cité, to help students and future students in their career and/or professional orientation, and to promote international collaborations, the MRS University Chapter of Université Paris Cité, the first in France and the third in Europe, is coming to the end of its first mandate.
The Paris MRS Chapter would like to thank its first members who participated in its creation as well as the realization of its first actions: establishment of international partnerships, dissemination of internship and job offers,
trip to Boston
, hosting and mentoring of an intern or
interviews with researchers
to name a few.
For its new mandate, the Paris MRS Chapter is looking for students from Université Paris Cité, in engineering school, PhD, bachelor's or master's degree with an interest in materials science. Several key positions are available: President, Vice-President, Treasurer, Industry Liaison, University Liaison as well as Secretary, Communication Manager, Event Manager and members of their pole.
To apply you can send your CV and a motivation email to the following address :
mrs@listes.u-paris.fr
. For any additional information or to have more details on a particular post, do not hesitate to contact the members via the
contact
page.
Proposal for a Post-Doc within our partner laboratories LSPM (Sorbonne Paris Nord) and ITODYS (Université Paris Cité) on the Elaboration of recycled plastic permanent magnets with end of life magnetic particles by 3D printing. Duration: 1...