Graduate School of East Asian Studies
The Graduate School East Asian Studies provides students with a double expertise: an excellent level in an oriental language (Chinese, Korean, Japanese or Vietnamese) and in the human and social sciences.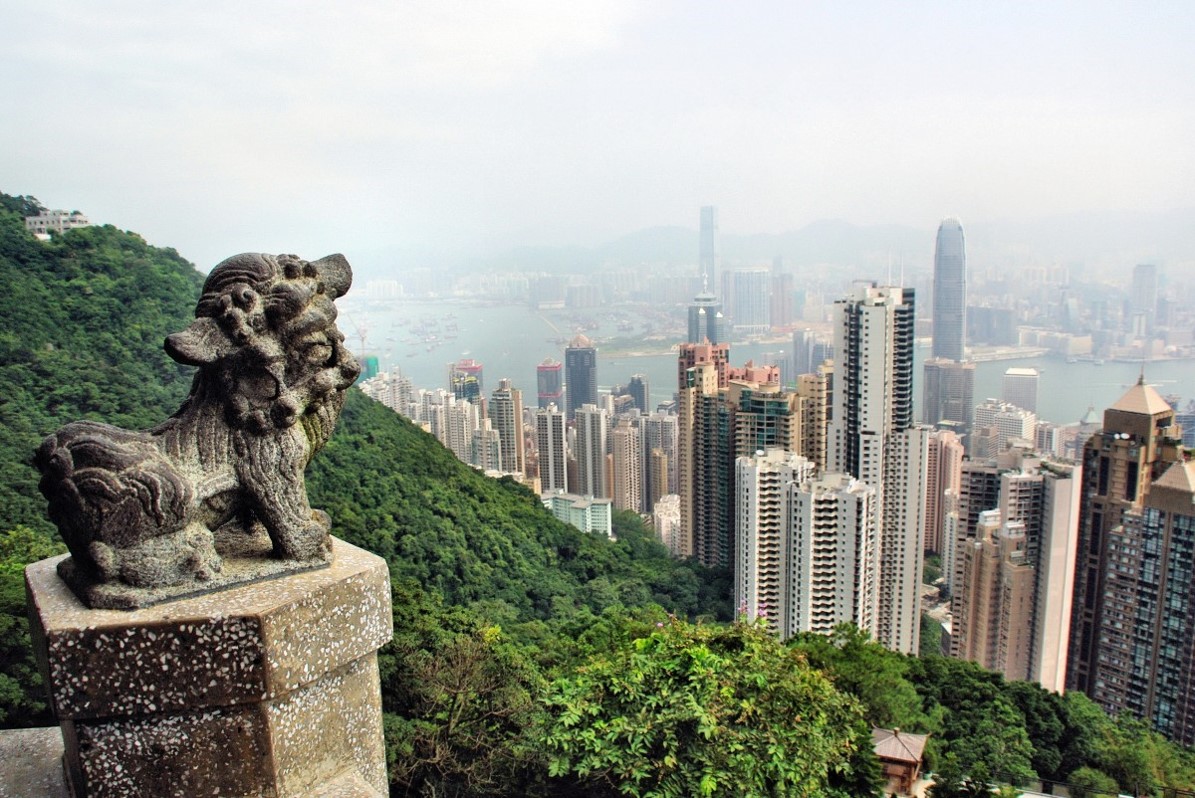 Présentation
The Gradute School of East Asian Studies trains high-level international students. At the end of the two (or three) years program (in the case of an extended stay abroad), they have an excellent command of an oriental language (Chinese, Korean, Japanese or Vietnamese). They are familiar with the latest developments in research in the humanities and social sciences in their area of specialisation.
The courses are taught in French, English and Oriental languages, and students are expected to spend time in their country of specialisation.
A graphical approach to the story universe of The Journey to the West
Speaker : Barbara Wall (University of Copenhagen)
The urge to find the authentic original of a story seems to be a universal longing. Recently, narratologists like Barbara Herrnstein Smith, but also experts for East Asian literatures like Michael Emmerich or Lena Henningsen draw our attention away from the often unknowable original and instead towards the variants of a story. While this suggestion brings a breath of fresh air to the field of narrative studies, it also poses a fundamental problem. If a story does not necessarily exist as a static original, but is comprised of many variants, how should we then imagine the story? This presentation proposes imagining the story not as a separate static unit, but rather as a story cloud that includes all variants and changes its form when new variants join, or old variants fall into oblivion. The main aim of this paper is therefore to find ways to make story clouds more graspable through visualizations. Specifically, for this endeavor we will focus on one of the most popular story clouds in East Asia, The Journey to the West. Methodologically, we draw on Tim Tangherliniäs actant-relationship model, which we will apply to variants of The Journey to the West and use the data to visualize the story cloud, especially its actantial core.
Barbara Wall is Associate Professor in Korea Studies at the Department of Cross-Cultural and Regional Studies, University of Copenhagen. With an academic background in China Studies, Japan Studies and Korea Studies, Barbara mainly works in the field of narrative studies. She is especially interested in the circulation, translation and adaptation of literary works of fiction in East Asia.
Aspirations for Change 4.0: The Making of Innovation in Vietnam
Speaker : Annuska Derks (University of Zurich)
Chinese Workers Under Economic Upgrading: Assessing the Social Impact of Automation and Digitalization
Speaker : Chris Chan, (Royal Holloway, University of London)
To tackle internal and external challenges, the Chinese government has made great efforts to promote economic upgrading with the strategies of automation and digitalization, but little scholarly attention has been paid to its social consequences. This presentation will evaluate the impact of economic upgrading on working conditions and livelihood of migrant workers in the Pearl River Delta. It is found that social upgrading does not follow economic upgrading, but migrant workers use strategies of resistance, re-employment, reskilling, reducing living costs, relocation to other cities, and returning to farming to survive during the economic restructuring.
Chris Chan is a Senior Lecturer in School of Business and Management, Royal Holloway, University of London. His research focus is on work and employment in China and Asia. He graduated with a MA in Comparative Labour Studies and a PhD in Sociology from the University of Warwick. Prior to relocation to the UK in 2022, he was an Associate Professor in the Department of Sociology and the Director of Center for Social Innovation Studies at the Chinese University of Hong Kong.
Lighter and Darker Aspects of the Nobel Prize in Literature

Speaker : Inoue Takashi (Shirayuri University)
Nobel laureates are not chosen purely on their supposed literary superiority. The nomination-selection process also hinges on nonliterary, and sometimes unworthy reasons. Yet, we should still value this prize which enhances literary activities from writers and challenges them to produce original texts. I will illustrate my point through the example of four famous Japanese (or Japan-related) writers: Kawabata Yasunari, Mishima Yukio, Oe Kenzaburo and Kazuo Ishiguro.
Takashi INOUE is a professor of modern and contemporary Japanese Literature at Shirayuri University. He is a renowned specialist of Mishima Yukio and has notably edited the most recent edition of Mishima complete works. Published in 2020, his updated biography on Mishima was awarded the prestigious Yomiuri Prize for Literature (Yomiuri Bungaku-shô). In his recent research, Takashi INOUE considers modern Japanese literature from the viewpoint of World Literature.
Digital History: The Japan Biographical Database
Speaker : Bettina Gramlich-Oka (Sophia University, professeur invitée UPCité)
In this talk I address some of the recent developments in the field of digital history in Asian Studies. Special focus is my ongoing network studies project and the online database "Japan Biographical Database." Online biographical databases are recent digital tools that allow to conduct network analysis and prosopography. Whereas my own research is the specific time and place of the Tokugawa period (1603–1867), the methodological approach can and is also applied to other regions and time periods in Asia. Since its beginning in 2010, the Japan Biographical Database has steadily grown and various other projects have joined. An overview of the database, its potential, and many functions will hopefully spur further interest in this new kind of research that also can be applied to the classroom.
Bettina Gramlich-Oka is Professor of Japanese History at the Faculty of Liberal Arts, Sophia University. Some of her publications include Thinking Like a Man: Tadano Makuzu (Brill, 2006) and the coedited volume Economic Thought in Early Modern Japan (Brill, 2010). In the past years, her research centers on the exploration of networks of the Rai family from Hiroshima during the Tokugawa period. The development of the online Japan Biographical Database (https://jbdb.jp/) is part of this endeavor, as well as the coedited volume with Anne Walthall, Miyazaki Fumiko, Sugano Noriko, Women and Networks in Nineteenth Century Japan (University of Michigan Press, 2020). Gramlich-Oka is currently the chief editor of Monumenta Nipponica.
The K-body: Corporeal Management and New Masculinity in South Korea
Speaker : Kenneth Sewoong Koo (Korea Exposé)
The recent emergence of South Korea as a new center of global popular culture has meant that the ideals of the physical self as presented by such products have fueled arguments for creation of an alternate, more affirmative 21st-century corporeal standard, not least in light of the putatively Korean mode of masculinity, and feminity by extension, as models that delegitimize outdated notions of gender identity, in particular 'toxic masculinity' of the yore.
In examining the discourse of corporeal management in South Korea over the past two decades, this lecture calls into question this ostensibly liberating aspect of the new, so-called 'Korean masculinity' and explores an increasingly onerous regulatory regime that envisions the birth of a new docile consumer base.
Se-Woong Koo is founder of Korea Exposé, an independent media outlet that operated from 2014 to 2019 with a focus on the Korean Peninsula. He earned his PhD from Stanford University, and has been a postdoctoral research fellow at the École des Hautes Études en Sciences Sociales, a Henry Hart Rice Foundation Faculty Fellow and Lecturer at Yale University, and a member of the faculty at the Asian University for Women. He currently works as an independent researcher and contributes to The New York Times, BBC, The New York Magazine, Al Jazeera and other publications on the topic of Korean society and politics.
Rejuvenating Communism. Youth Organizations and Elite Renewal in Post-Mao China
Speaker : Jérôme Doyon (University of Edimburg, Lecturer in the International Relations of East Asia) 5.30 pm
Despite the decreasing importance of ideology and the alternative career options provided by a liberalized employment market, working for the administration remains one of the most coveted career paths for young Chinese. What motivates young and educated Chinese to commit to a long-term career in the party-state? These issues are central to the Chinese regime's ability to renew its elite, maintain its cohesion, and survive. In this talk, Jérôme Doyon presents his new book, Rejuvenating Communism (University of Michigan Press, 2023), which examines how young Chinese officials' political commitment and ambition are cultivated.
Jérôme Doyon is an Assistant Professor at the Centre for International Relations (CERI) at Sciences Po Paris. . Prior to joining Sciences Po, he held fellowships and positions at the Harvard Kennedy School, the Oxford School for Global and Area Studies, the University of Edinburgh, and the SOAS China Institute.
Environnement et autochtonie chez les Thổ du Vietnam sous les Nguyễn
Speaker : Bradley Camp-Davis (Eastern Connecticut State University), Emmanuel Poisson (Université Paris Cité)
Beginning in the 1820s, the Vietnamese empire under the Nguyễn intensified its control over territory through several changes in policy. For Khmer people in the Mekong Delta and many Tai communities in the Northwest, the imperial authorities used the label "thổ" 土. As this presentation explains, this term became a more than just a label to distinguish Việt and non-Việt groups. It also provided a conceptual grounding for an imperial discourse of indigeneity (autochthonie), one with deep resonances beyond the nineteenth century.
Bradley Camp-Davis is an Associate Professor in Eastern Connecticut State University. A historian of imperial China and Southeast Asia, his work crosses boundaries of geography and discipline, combining ethnographic research with archival sources to investigate the histories of communities in the uplands of the China-Southeast Asia borderlands.
The lectures take place from 6:00 pm to 7:30 pm
in room 481C (UFR LCAO, 5 rue Thomas Mann, 75013 Paris)
Social science seminars in English
In the framework of Actions Paris Graduate School of East Asian Studies, the following seminars are given wholly or partly in English :  
Sociology of China (Gilles GUIHEUX)
Political Trajectories in China and Taiwan (Sébastien BILLIOUD)
Korean Areal Methodology (Justine GUICHARD)
Sociology of minorities (Anne-Lise MITHOUT)
Literature and popular culture in post-war Japan (Thomas GARCIN)
History and sociology of beliefs and knowledge (Ken DAIMARU)
Contemporary Vietnam through texts of the social sciences (Marie GIBERT-FLUTRE)
Publications and Careers in Asian Studies

Publications and careers in Asian Studies in France

Friday, October 28th, 4:00-7:00 p.m., room 481C (UFR LCAO)

Speakers: Yannick Bruneton, Marie Gibert, Ken Daimaru

Publications and careers in Asian Studies in the English-speaking world

Friday, February 3rd, 4:00-7:00 p.m., room 481C (UFR LCAO)

Speakers: Justine Guichard, Thomas Garcin, Gilles Guiheux
SMARTS-UP international scholarships for Master students
2022-2023 – 5 scholarships

BARRIENTOS BERROCAL Alba, Spanish, M2 LLCER chinese studies
GRIGOREVA Nadezhda, Russian, M1 LLCER chinese studies
ORAZZO Alessia, Italian, M2 LLCER chinese studies
ROTA Veronica, Italian, M1 LLCER vietnamese studies
SENGUN Berfu, Turkish M2 LLCER japanese studies
2021-2022 – 2 scholarships
BARRIENTOS BERROCAL Alba, Spanish, M1 LLCER chinese studies
SENGUN Berfu, Turkish, M1 LLCER japanese studies
Research and Travel Scholarship
2021-2022
Aymeric Mariette for his fieldwork in Cambodia and Malaysia as part of the project entitled Special Economic Zones and Labour Standards in the Age of Chinese Projection in Southeast Asia
Etienne Marq for his research trip to the Vatican as part of the project entitled The Catholic Church and the Japanese Nation (1889-1945)