Vincenzo Cicchelli est sociologue, maitre de conférence, chercheur au Centre Population & Développement (Ceped) et directeur des relations internationales du Global Research Institute of Paris (GRIP).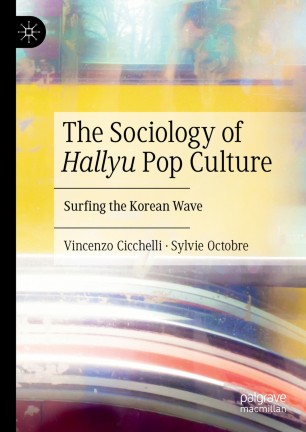 Combining global, media, and cultural studies, this book analyzes the success of Hallyu, or the « Korean Wave" in the West, both at a macro and micro level, as an alternative pop culture globalization. This research investigates the capitalist ecosystem (formed by producers, institutions and the state), the soft power of Hallyu, and the reception among young people, using France as a case study, and placing it within the broader framework of the 'consumption of difference.'
Seen by French fans as a challenge to Western pop culture, Hallyu constitutes a material of choice for understanding the cosmopolitan apprenticeships linked to the consumption of cultural goods, and the use of these resources to build youth's biographical trajectories.
Titre : The Sociology of Hallyu Pop Culture : Surfing the Korean wave
Auteurs : Vincenzo Cicchelli et Sylvie Octobre
Éditeur : Palgrave MacMillan
Date de publication : novembre 2021
Nombre de pages : 356
ISBN : 978-3-030-84295-6
En savoir plus