The Labex Who Am I? co-funds the DINGO DAYS 2023.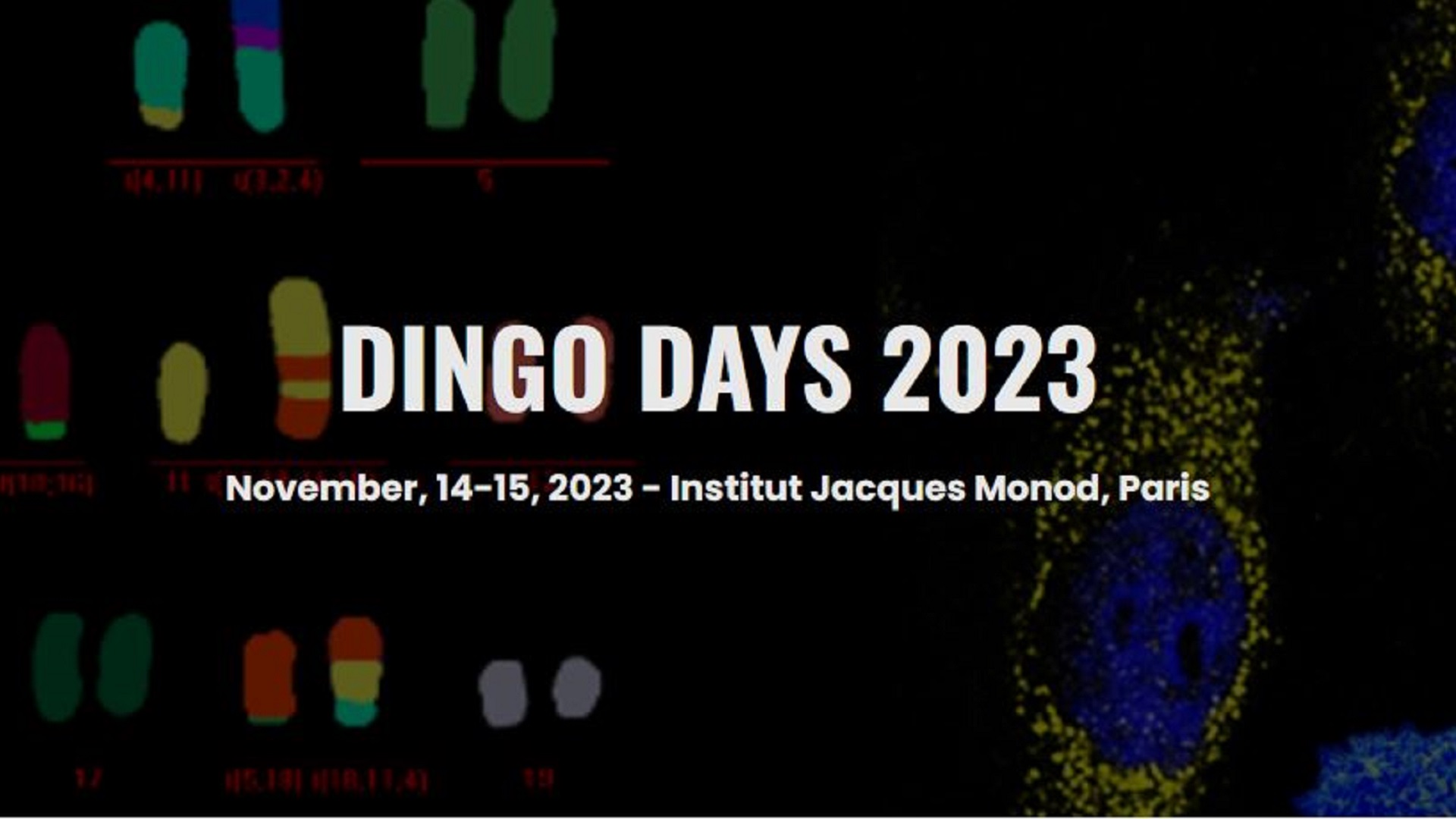 © Adapted from https://www.dingo2023.fr/en/
The DINGO (Dynamics of Genetic Instability and Oncogenesis) days will be held on November 14-15, 2023, at the Institut Jacques Monod, Paris.
It is co-organised by Vincent Geli (Centre de Recherche en Cancérologie de Marseille), Patricia Kannouche (Gustave Roussy), Sarah Lambert (Institut Curie), Bernard Lopez (Institut Cochin), Benoit Palancade (Institut Jacques Monod), and Philippe Pasero (Institut de Génétique Humaine).
Among the invited international speakers are Nadim Hamzaoui and Michaela Fontenay from Institut Cochin.
For more information and to register: DINGO Days 2023
Other guest speakers:
ABBADIE Corinne, Institut Pasteur, Lille – FR
BARDELLI Alberto, Institute of Molecular Oncology, Torino – IT (Keynote lecture)
CONSTANTINOU Angelos, IGH, Montpellier– FR
DUVAL Alex, Centre de recherche Saint Antoine, Paris – FR
GARINIS George, University of Crete, Heraklion – GR (Keynote lecture)
GEOFFROY Marie-Claude, Institut de recherche Saint-Louis, Paris – FR
GIL Jesus, MRC, Cambridge – UK
LEGUBE Gaëlle, CBI, Toulouse – FR (Keynote lecture)
LIBRI Domenico, IGMM, Montpellier – FR
SCHUMACHER Björn, University of Cologne – DE
SIMON Marie-Noelle, CRCM, Marseille – FR
SOUTOGLOU Evi, University of Sussex, Brighton – UK (Keynote lecture)
TOUAT Mehdi, La Pitié Salpêtrière, Paris – FR
VAGNER Stephan, Institut Curie, Orsay – FR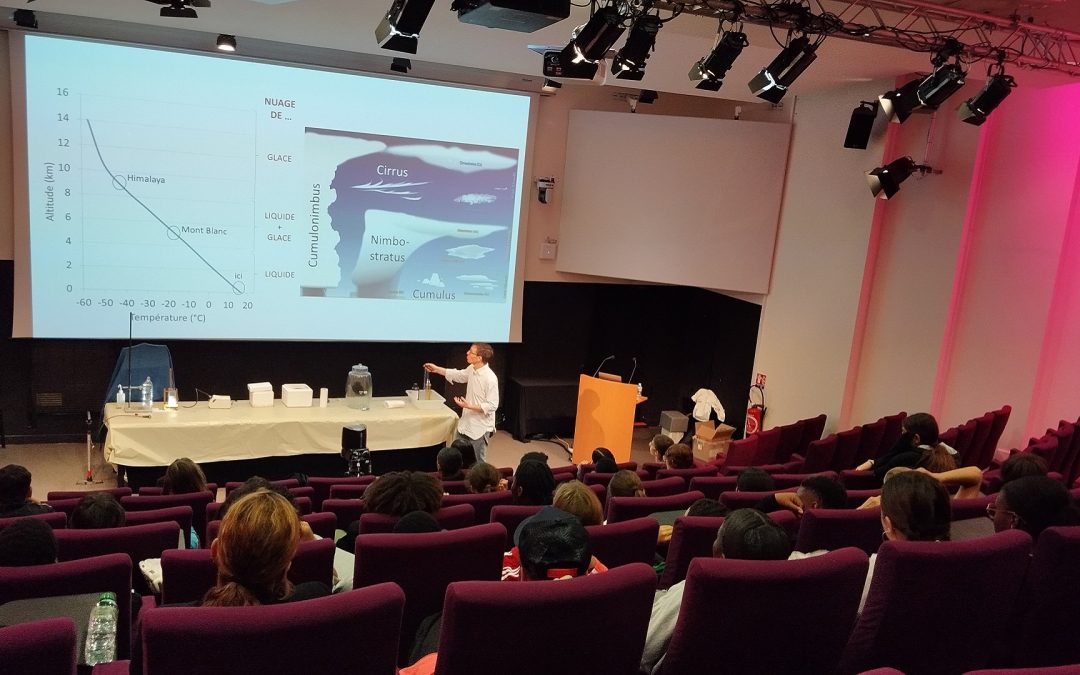 As part of the BioMechanOE interdisciplinary project supported by Labex Who Am I?, a science popularisation component is proposed. A look back at the actions carried out in October 2023. Fête de la Science 2023Lecture "Metastability: matter on the brink"...