The objective of this program is to encourage the association of several teams to answer a common scientific question, which could not be addressed individually by the teams, and would therefore be approached in an interdisciplinary and collaborative way.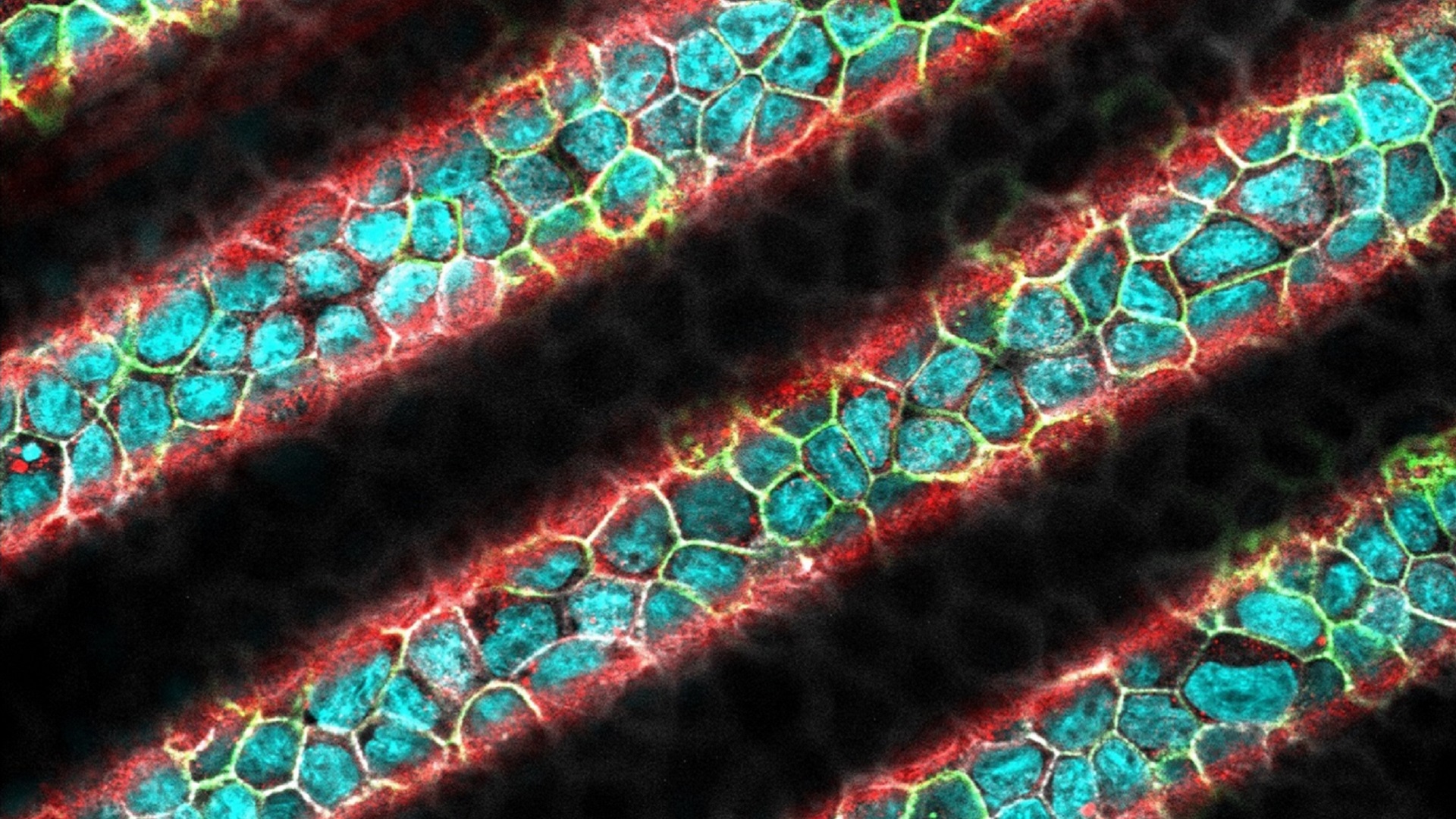 Sinusoidal epithelium
MDCK epithelium on a substrate with a sinusoidal profile; nuclei appear in cyan, Ecadherins in green, apical membrane in red and F-actin in white.
© Sylvie HENON, Matter and Complex Systems laboratory
Following a call launched in the spring of 2021, one transverse project was selected on the advice of the Scientific Advisory Board for funding by the Labex. Congratulations on the project:
BioMechanOE : Bio-MechanicsOpticsElectricity,

project co-constructed with teams from the Matter and Complex Systems laboratory and the Jacques Monod Institute, and associating many partners from Cochin Institute, Epigenetics and Cell Fate unit, and Thomas Mann high school.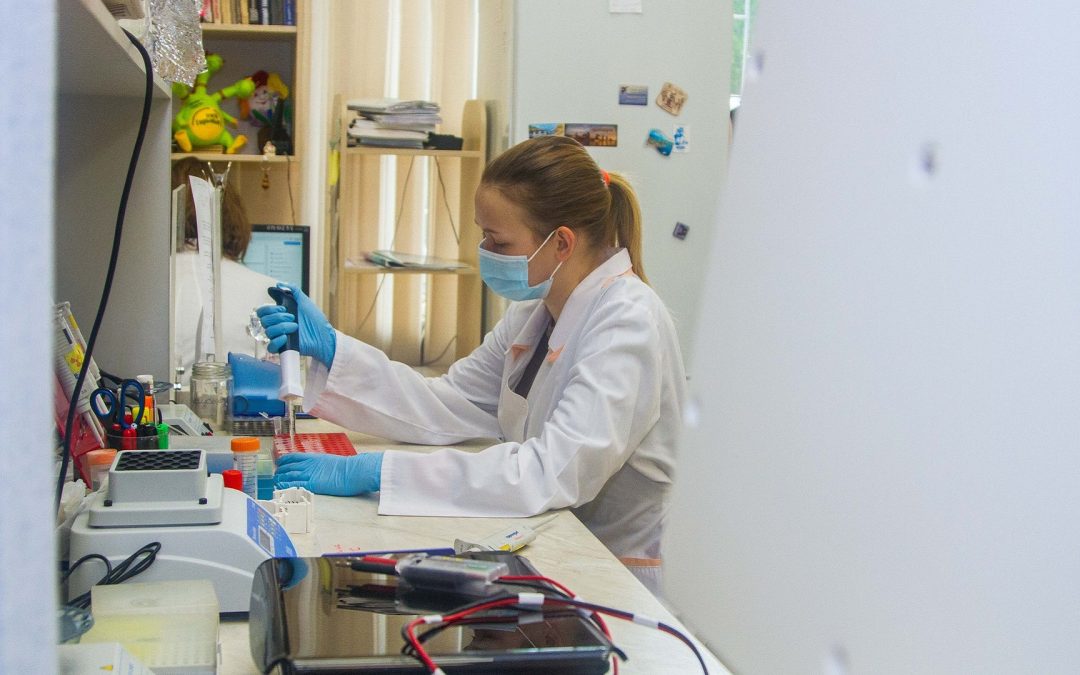 – OPEN CALL – Annual Transition call: it aims at financing the end of a Ph.D. (4th year) or a transition phase between the Ph.D. and a postdoc in a different lab to finalize the project and any publications. Find the eligibility...