Let's meet on September 14 for a conference (in English, online and sponsored by the Labex Who Am I?) on what is known and what remains to be known about the origins of Covid-19.
© José Halloy, Virginie Courtier, François Graner
The goal of this afternoon of conferences is to clarify existing information on Covid-19, what a credible study should include, and how international governments could make the world a safer place. This event is organized by José Halloy (Professor, Paris Interdisciplinary Energy Research Institute, Université Paris Cité), Virginie Courtier (Research director, Jacques Monod Institute, CNRS & Université Paris Cité), and François Graner (Research director, Matter and Complex Systems laboratory, CNRS & Université Paris Cité).
Free but mandatory registration here: https://link.infini.fr/TVF22Wss
(Please note, the number of places is limited)
The replay of the interventions will be available online later.
Please, find the full program below: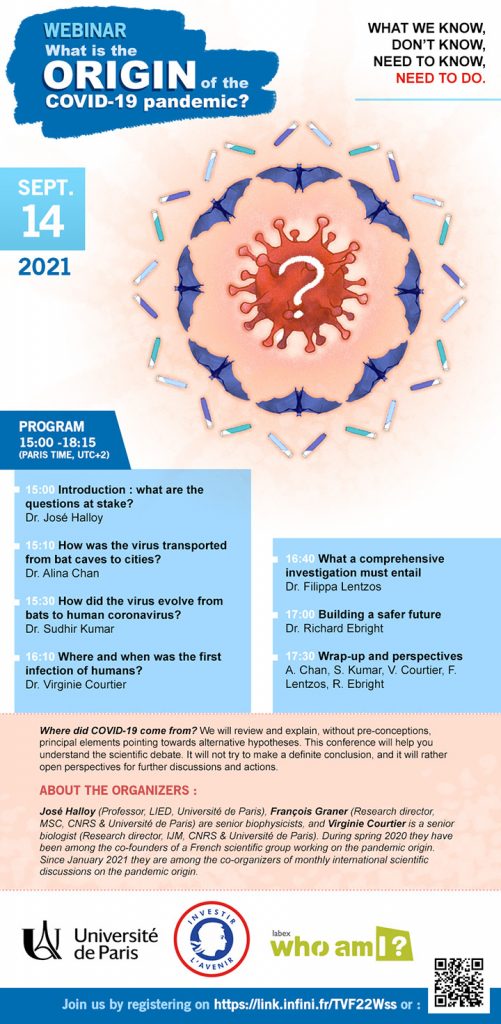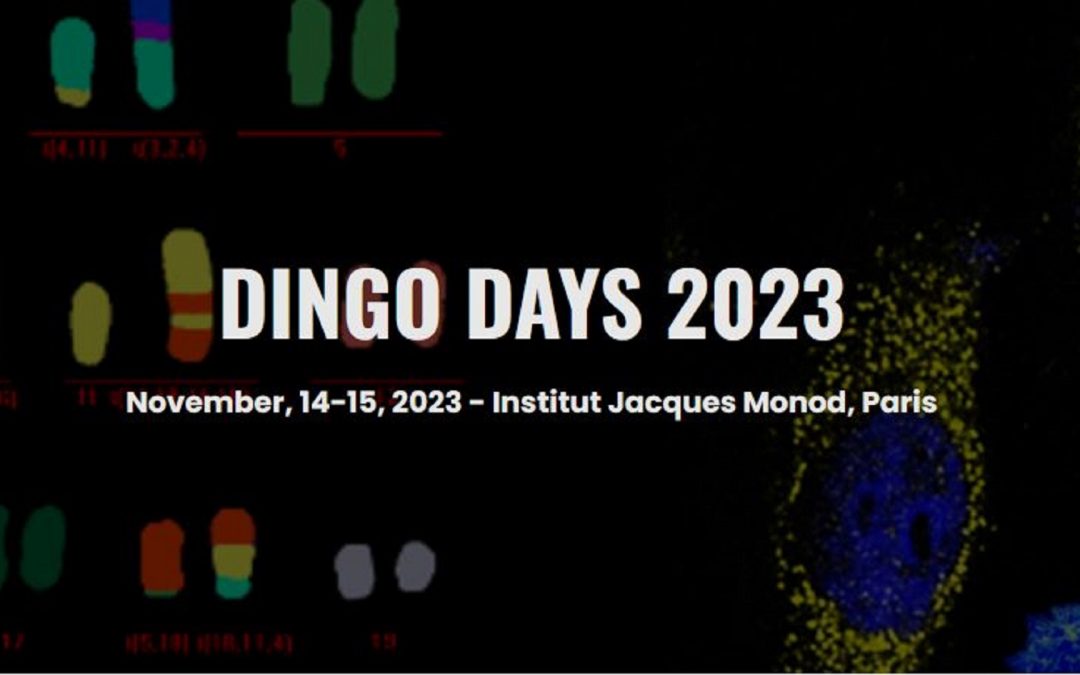 The Labex Who Am I? co-funds the DINGO DAYS 2023. © Adapted from https://www.dingo2023.fr/en/ The DINGO (Dynamics of Genetic Instability and Oncogenesis) days will be held on November 14-15, 2023, at the Institut Jacques Monod,...