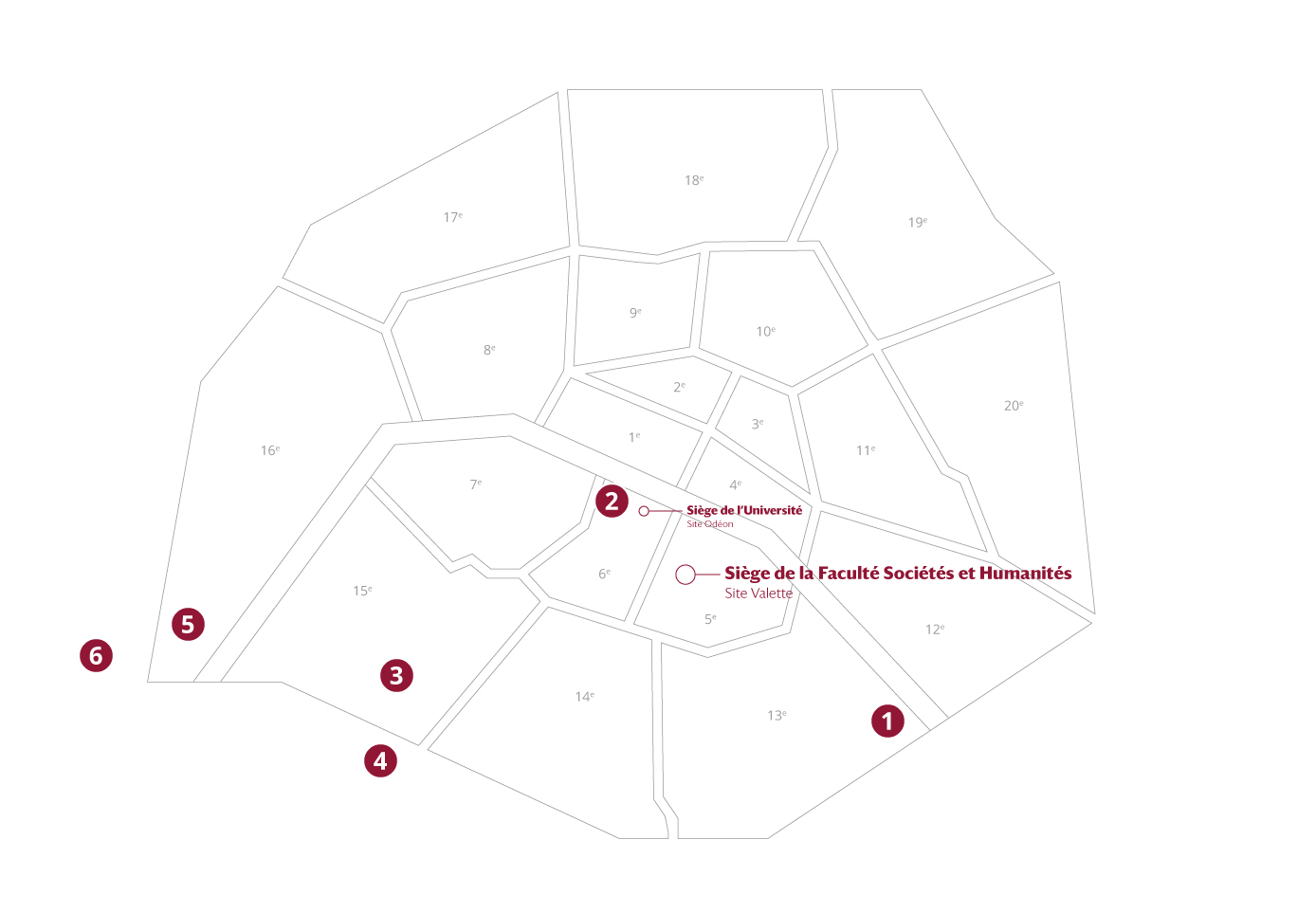 The headquarters of the Faculty of Humanities and Social Sciences is located at 2 rue Valette, in the 5th arrondissement of Paris.
1. Grands Moulins Campus
"Les Grands Moulins" building – 5 rue Thomas Mann ou 16 rue Marguerite Duras 75013 Paris

East Asian Languages and Civilizations

French Literature, Art and Film Studies

As well as the Department of French Literature and Social Sciences
"Olympe de Gouges" building 
- 8 place Paul Ricoeur 75013
English and American Studies

Linguistics

Geography, History, Economics and Societal Studies

Intercultural Studies and Applied Languages

Humanities, Sciences and Societies Institute
2. Saint-Germain-des-Prés Campus
 Jacob Building – 45 Rue des Saints Pères 75006 Paris
Humanities and Social Sciences (department)
3. Lacretelle site
1 rue Lacretelle 75015 Paris
Sciences and Techniques of Sports and Physical Activities
4. Malakoff-Porte de Vanves site
10 avenue Pierre Larousse 92240 Malakoff
Law, Economics and Management
5. Mirabeau site
143 avenue de Versailles 75016 Paris
University Institute of Technology of Paris – Rives de Seine (IUT)
6. Boulogne site
Henri PIéron Center – 71 avenue Edouard Vaillant 92774 Boulogne-Billancourt

Institute of Psychology

Humanities and Social Sciences department ( L1 and L2)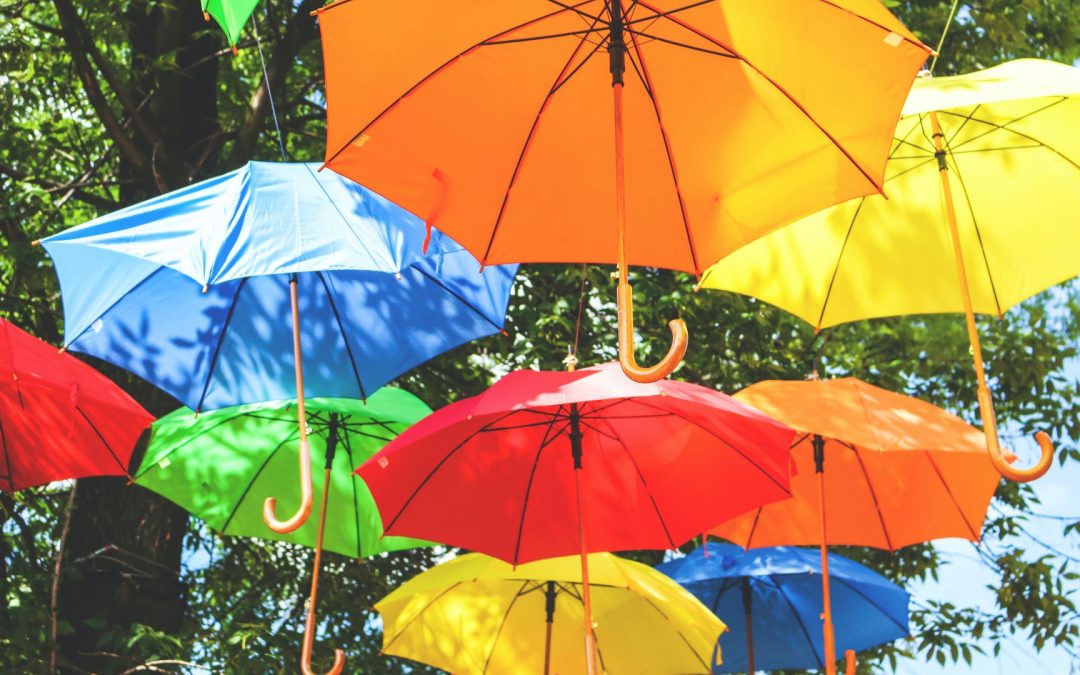 The CSSC project was launched in June 2023 at the Centre Maurice Hauriou for Research in Public Law (URP 1515) by Lilian Richieri Hanania, attorney, mediator, researcher, and adjunct professor, and Anne-Thida Norodom, Professor of Public Law and Deputy Director of the...