Université de Paris is a public institution of a scientific, cultural and professional nature (EPSCP). Directed by a president elected within its board of directors for a 4-year term, the university is made up of governance bodies, components and administrative services. The Presidency of Université de Paris is located at 85 boulevard Saint-Germain, in the 6th arrondissement of Paris.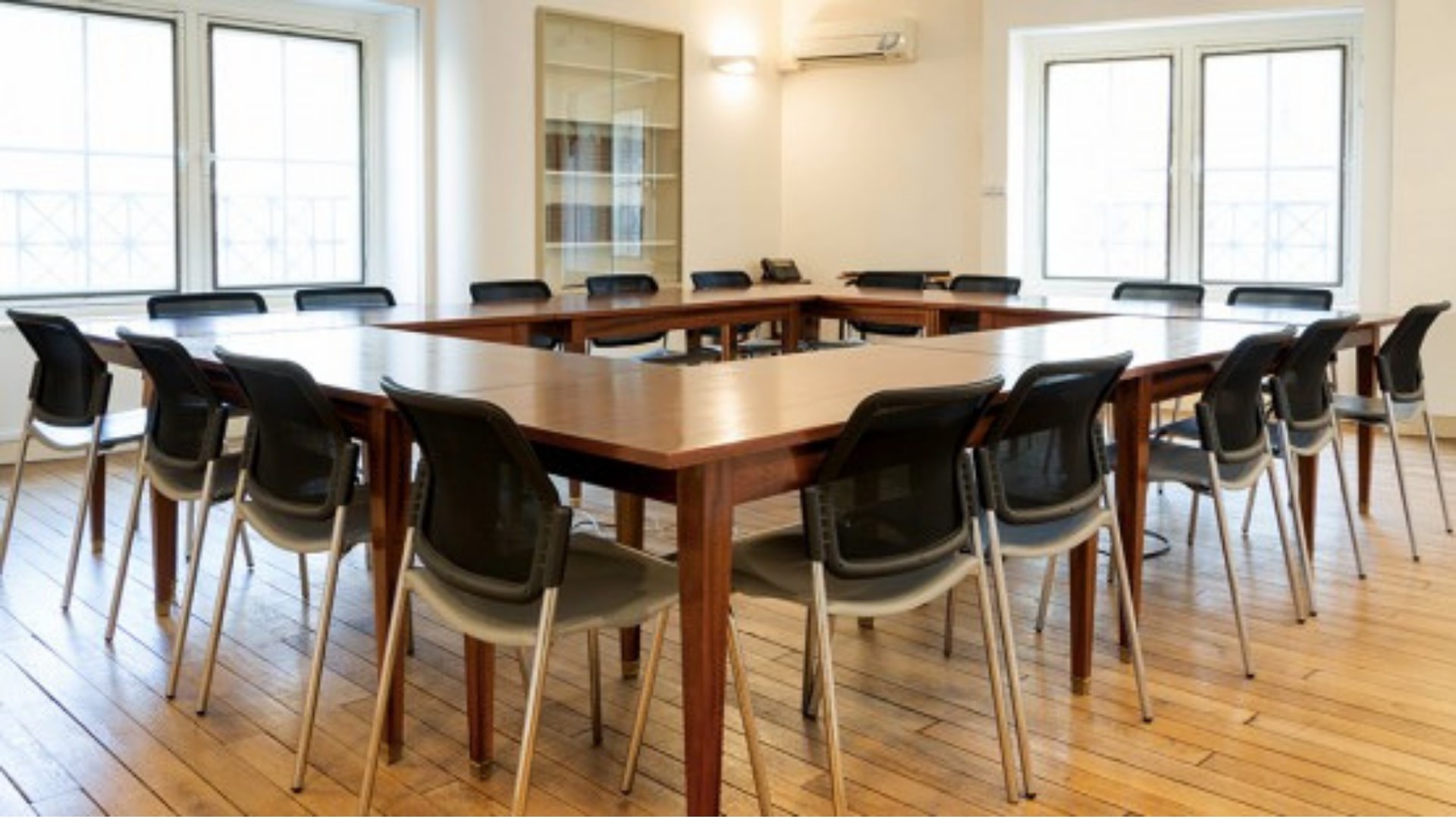 Le studio des professeurs
85 boulevard Saint-Germain
75006 Paris
The Executive Board
The Executive Board is composed of 16 members elected by and among the university's staff and students, including four ex officio members (Chairman of the IPGP Council, President of CNRS, President of Inserm, General director of AP-HP) and eight external personalities. The Comittee meets approximately four times a year and sets out the university's main strategic plan.
The Academic Senate
The Academic Senate is a new body which has been proposed by Université de Paris, as part of the derogations permitted by the University Charter, in order to create strong collegial academic governance as appropriate for a university organised into different Faculties. The Senate is composed of 53 members from the Faculty Boards and the IGPG Board and is responsible for defining the main principles regarding teaching, research and innovation policies, within the framework of the broad guidelines set by the Executive Board. It meets on a monthly basis.
Faculty Boards

Each Faculty board does not exceed 40 members. Each Faculty Board is composed of elected academics, BIATSS staff and student representatives as well as designated personalities (partly from other Faculties and the component institutions, and partly from outside the institution). Faculty boards determine the distribution of resources and appoint academics and administrative staff within the framework defined by the Academic Senate.
Composition and decisions of the Faculty Boards:
The Strategic Advisory Board
The Strategic Advisory Board is made up of 12 to 15 academic personalities from outside the institution and provides advice on the university's development strategy.
The Technical Committee, CHSCT and other joint bodies
These bodies are an integral part of the central authorities and will be consulted in accordance with the procedures laid down in the Education Code.