Universite de Paris is pursuing its development through an intensified partnership approach nationally and internationally with research organisations, universities and schools, local authorities, networks and socio-economic players to promote research and academic collaborations in areas of common interest.
Assistance Publique Hôpitaux de Paris – APHP
The AP-HP is a major partner of Université Paris Cité since half of the hospitals in Paris will be affiliated to it. The AP-HP is a university hospital center, a major player in clinical research in France and Europe, recognized worldwide. Its 39 hospitals receive 10 million patients each year: in consultations, in emergencies, during scheduled hospitalizations or in hospitalization at home. It provides a public health service for all, 24 hours a day, and is both a duty and a source of pride for the company. The AP-HP is the leading employer in the Paris Region: 95,000 people – doctors, researchers, paramedics, administrative staff and workers – work there.
CEA
The Commissariat à l'énergie atomique et aux énergies alternatives (CEA) is a public scientific, technical and industrial research organisation (EPIC). A major player in research, development and innovation, the CEA is active in four areas: defence and security, low-carbon energies (nuclear and renewable), technological research for industry and fundamental research (material sciences and life sciences). Building on its recognised expertise, the CEA participates in setting up collaborative projects with numerous academic and industrial partners.
CNRS
The National centre for scientific research is one of the world's leading research institutions. To meet the major challenges of today and tomorrow, its scientists explore life, matter, the Universe and the functioning of human societies. Internationally recognized for the excellence of its scientific work, the CNRS is a reference both in the world of research and development and for the general public.
The CNRS and Université Paris Cité
The CNRS has many subjects and projects of common interest with Université Paris Cité. They collaborate to harmonize their policies on research topics at the interface of emerging, scientifically innovative themes. They are developing new interdisciplinary programs focused on scientific research objects and major societal issues.
The CNRS and Université Paris Cité are committed to improving the training of doctoral students and their professional development. They are setting up a concerted policy of research valorisation and transfer with the SATT IdF Innov.
As for the scientific platform policy, it is the subject of consultation in terms of equipment, infrastructure and human resources.
In terms of HR policy, Université Paris Cité hosts a delegation of teacher-researchers, compared with 13,100 hours of courses given by CNRS researchers in the 1st, 2nd and 3rd cycles.
Key figures :
Scientific weight :
79 UMR
8 UMS + 2 USR
10 FR
4 ERC
International : 5 UMI et 28 LIA
Personnels CNRS : 1588 dont 921 chercheurs et 676 ITA
Investissement financier pour le CNRS : 122 M€ salaire + 8,6 M€ investissement
Erganeo
Erganeo, Société d'Accélération de Transfert Technologique, works for academic players (universities, research centres) in the Ile-de-France region. This scope allows it to cover a vast field of knowledge. This French investment fund specializes in breakthrough innovations (Deep Tech) with a strong societal impact. They invest as early as possible, upstream of the creation of the start-up, in three areas: Biotech, Infotech (Telecom, connected objects, big data, AI) and Enertech (new energies, chemistry, materials). Their mission is to accelerate and simplify the associations between Research and Industry in favour of societal progress. To do this, Erganeo finances and supports the new generation of French researcher-entrepreneurs on their way to success and international recognition.
INED
Founded in 1945, the Institut national d'études démographiques (INED) became a public scientific and technological establishment (EPST) in 1986 under the dual supervision of the Ministry of research and the ministry of social affairs. The Institute's mission is to study the populations of France and foreign countries, to widely spread the knowledge produced and to assist in training in and through research. Through an open approach to demography, it mobilises a wide range of disciplines such as economics, history, geography, sociology, anthropology, biology and epidemiology. With its 11 research units, it encourages exchanges and conducts numerous European and international research projects.
Inria
Inria, the national research institute dedicated to digital sciences, promotes scientific excellence and transfers in order to have the greatest impact.
It employs 2,400 people. Its 200 agile project-teams, generally joint with academic partners, involve more than 3,000 scientists to meet the challenges of computer science and mathematics, often at the interface of other disciplines.
Inria works with numerous companies and has supported the creation of more than 160 start-ups. The institute thus strives to meet the challenges of the digital transformation of science, society and the economy.
Inserm
Created in 1964, Inserm is a public establishment of a scientific and technological nature, placed under the dual supervision of the ministry of Health and the ministry of Research. Dedicated to biological, medical and human health research, it covers the entire range from the research laboratory to the patient's bedside. On the international scene, it is the partner of the largest institutions involved in the scientific challenges and progress in these fields.
Inserm and Université Paris Cité
Université Paris Cité and its USPC partners constitute the leading European centre for biomedical research in terms of resources invested (15% of the Inserm budget: endowments, payroll, equipment, exceptional credits, etc.).
The 46 UMRs bring together several major centres of excellence and are involved in fields as varied as gene therapy, oncology, cardiovascular, hepatology, immunology, infectiology, public health, neurosciences, bioinformatics, etc.
This richness makes Université Paris Cité a leading research university in health biology with multidisciplinary expertise.
The recent EUR labels ("EURIP" for interdisciplinary research and "G.E.N.E." on genetics) on the perimeter demonstrate the close link between research and training. The 5 RHU (24 in France) and 2 IHU (Imagine and Saint-Louis) are open to the industrial world.
Key figures
46 UMR
7 CIC
3 US
4 LabEx
2 IHU
4 RHU
4 EUR déposées dont 2 sélectionnées
2 infrastructures en Biologie et Santé
International :  4 LIA et 1 LEA
Investissement financier pour l'Inserm : 135 M€
IRD
The Institut de recherche pour le développement (IRD) is a french public scientific and technological institution (EPST). This body participates in scientific and technical research through agreements signed between France and certain developing countries.
These research programmes, designed to provide development aid to developing countries, focus on human and social sciences (geography, sociology, etc.), health sciences (infectious diseases, major endemic diseases, nutrition, environment) and natural sciences (hydrology, pedology, geophysics, ichthyology, etc.).
Alliance Sorbonne Paris Cité (ASPC)
ASPC aims to bring research and education to the forefront and to make international outreach a fundamental dimension of academic life. Its ambition is to create new inter-institutional, interdisciplinary, international and innovative research dynamics. It also seeks to nurture an attractive campus life and play a role in the development of ideas.
Members of ASPC :
Université Sorbonne Paris Nord
Université Paris Cité
Inalco
Sciences Po
Institut national d'études démographiques (Ined)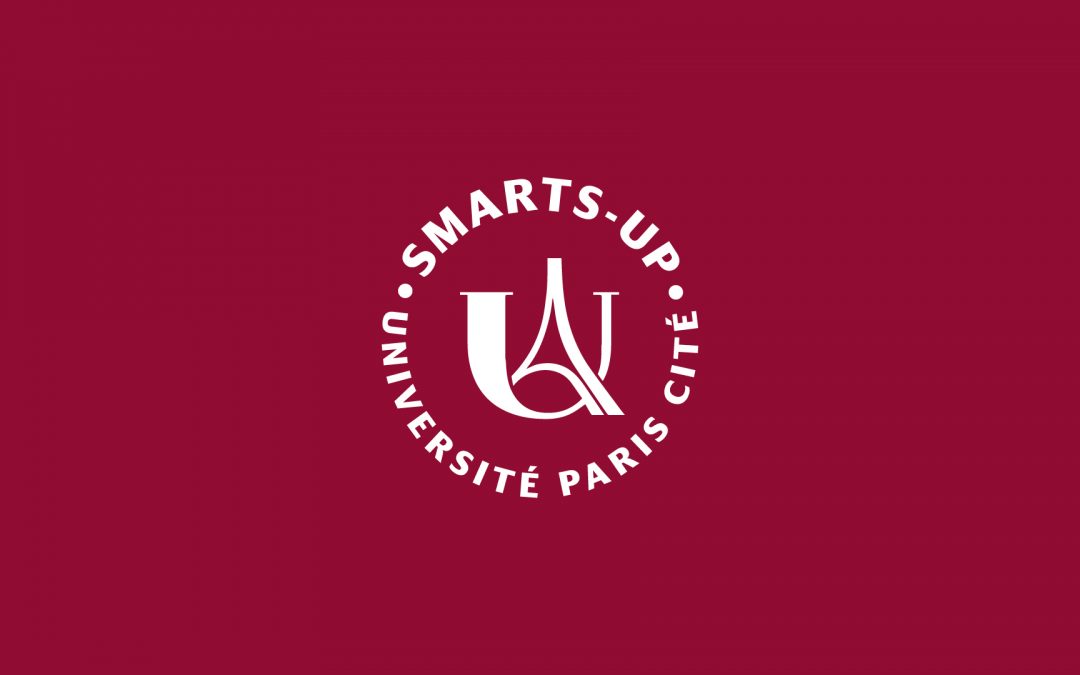 The SMARTS-UP programme at Université Paris Cité aims to promote the internationalisation of Master's programmes and facilitate the admission of talented international students so as to build up a pool of excellence for the recruitment of future doctoral students.