Earlier in December, the third flagship initiative of the Strategic Partnership InnovEd4TS was hosted virtually at UCLouvain. Peer experts of five Circle U. alliance universities and the University of Lisbon attended the field mission. They learned about the "Artistes en Résidence" and Research Creation initiatives, creative and enriching programs which develop transferable skills among students.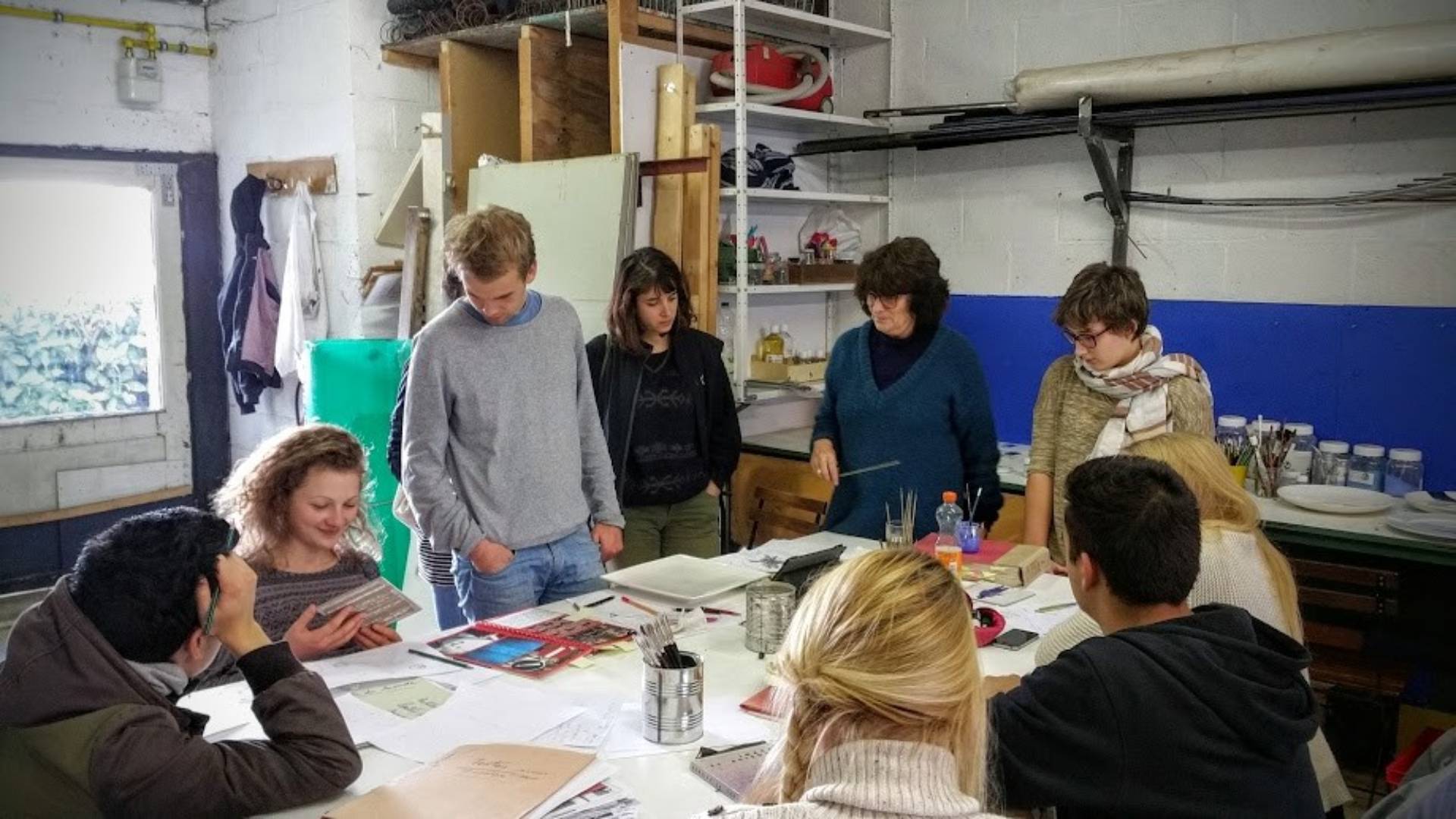 Students with artist Françoise Schein, Artiste en Résidence in 2016-17
Since October, experts from the universities of Humboldt, Oslo, Aarhus, Paris, Louvain and Lisbon began a phase of field missions in order to share and analyse transferable skills projects. Transferable skills are now considered strategic for students, alongside traditional cognitive knowledge. 
This third field mission led peer experts to UCLouvain to discover the Artistes en Résidence programme and Research-Creation projects. Two rich and intense days awaited them.
Transferable Skills developed at the Initatives
Strategic Partnership InnovEd4TS (Innovative Education for Transferable Skills), is five member universities of Circle U. Alliance : Humboldt University, UCLouvain, University of Oslo, University of Aarhus and Université Paris Cité along with the University of Lisbon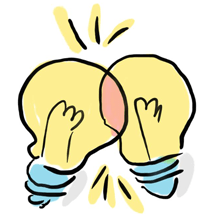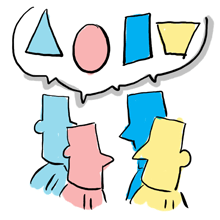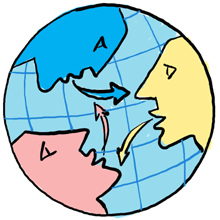 Intercultural understanding 
Drawings by Benoît Raucent
Culture at the heart of UCLouvain's mission
At UCLouvain, culture is seen as a creative process involving students. Culture is linked to the key missions of the institution with the goal of fostering three transferable skills among students: creativity, intercultural understanding, and interdisciplinarity. Ralph Dekoninck, Senior Advisor for Culture at UCLouvain points out the benefit for students of being involved in creative processes: "Culture nourishes debate, encourages openness, contributes to understanding complexity from ideas to action, transforming reality through another angle."
The Artistes en Résidence program launched in 2005 is a flagship initiative which aims to enable students from all disciplines to integrate a cultural and creative dimension into their bachelor's program. An artist is invited, from a wide variety of fields such as cinema, literature, music, visual arts, theatre, dance, etc.. The artist shares knowledge and his/her experience with the students, and introduce them to an artistic practice. At the end of the course, students present to the general public the fruit of their creative work.
Research-Creation initiatives are also developed by UCLouvain Culture, the cultural department of the university, in order to encourage and support the crossing of arts and sciences, to instill a different way of thinking and innovating, not individually, but in a spirit of co-creation.
Artistes en Résidence: Combining culture and science
On the first day, the participants discovered this unique programme. Up to 40 students a year interact directly with the artist in residence, through a joint collaboration in an artistic project.  The programme combines theoretical teaching with practical workshops which emphasize artistic conception and creation.  The academic mentors propose artists to UCLouvain Culture, which selects them on the basis of their project. They ensure the link with the learning outcomes and requirements of the university. A teaching assistant also accompanies the artists and students throughout the semester. 
During the visit, artists, Luca Giacomoni and Françoise Schein explained how they introduced students from all disciplines to their artistic practice, respectively in theatre, and visual arts. They described how this experience stimulates co-creative processes and how creativity gives students confidence and an open-mindedness: "Students has actually no idea that they could actually paint, they discovered that they could do it, it created confidence" says Françoise Schein.
Christine Flamand, mentor of filmmaker Bénédict Liénard, presented the project focusing on otherness and intercultural understanding. The students collected the testimonies of asylum seekers and materialised their journey from their country of origin on maps with a final exhibition in the city. "The course helped them to be more engaged citizens and to develop their critical sense," said Ms Flamand. 
Research Creation: Fostering Research Creativity
The second day focused on the new dynamic recently implemented at UCLouvain: research-creation. Just like teaching, research benefits from artistic creativity. Such hybridisation encourages encounters and crossovers between the arts and sciences, artists and scientists. According to Ralph Dekoninck, "Creation is essential for research innovation. There is still some resistance but more and more initiatives and ideas come from scholars and colleagues".
Researchers and artists presented their co-creation projects to the peer experts, such as the one devoted to post-growth imaginaries ("Post-Growth") by the artist Nicolas Maigret and eight scientists.  Scientific and artistic disciplines are working hands in hands: "In interdisciplinarity, sometimes disciplines are just next to each other, it is very impressive that you manage to actually co-create", said Tina Bering Keiding, peer expert for Aarhus University.
A third way to approach science
At the end of the 2-day virtual tour, the peer panel experts did not hide their enthusiasm. "I like the principle of bringing scientists, students and artists together to reflect on new ways of presenting facts and ideas," said Wolfgang Deicke from Humboldt University.  A view shared by Tina Bering Keiding from Aarhus University, for whom culture can be seen as a third way of approaching science: "It complements the scholarly approach, which is sometimes too complex, and the popularising approach, which is sometimes too simplified".  Université Paris Cité and the University of Lisbon, for their part, said they had gained many good ideas from their visit and were eager to put them into practice at home
What is a field mission ?
The six member universities of the InnovEd4TS Strategic Partnership analyse ten Flagship Initiatives involving transferable skills identified by the InnovEd4TS Advisory Board (see the article The strategic partnership on transferable skills InnovEd4TS finalizes its first stage). In order to explore these initiatives, field missions involving a panel of peer experts from the different universities are being carried out.
The field mission is a peer learning exercise where professors leading the Flagship Initiative, peer experts reviewing the initiative, and students participating in it all have the opportunity to meet and learn during a two-day comprehensive virtual visit. The purpose is twofold: for the host to share and get interesting ideas and constructive comments on how to develop the initiative further ; for the peer experts in the panel to discover an innovative pedagogical initiative and get inspired to implement similar initiatives or to adapt it to their own context and fields of interest.
Hosts of the Artistes en Résidence initiative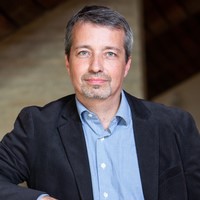 Ralph Dekoninck is Senior Advisor for culture at UCLouvain, Professor of Art History and co-director of the Centre d'analyse culturelle de la première modernité (GEMCA). His research focuses on the relationship between image theology and art theory in the modern era and on Baroque performance culture, as well as on the relationship between the arts and liturgy. His scientific interests also include questions of historiography and epistemology of art history.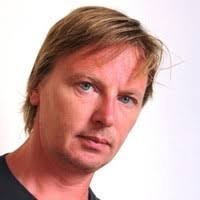 Frédéric Blondeau is the Director of UCLouvain Culture, the cultural department of UCLouvain centred around three main axes : offering rich and diversified cultural activities to students and staff, embedding culture in the students education and democratizing culture so that the maximum of students can benefit from cultural opportunities.
Peer expert panel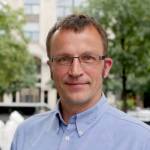 Wolfgang Diecke, is the coordinator of the Humboldt-Universität's bologna.lab, the university's collaborative platform for developing and implementing innovative teaching and learning formats. His subject background is in sociology and political science, his current research interests are the development of (student) research competencies and organisational development in Higher Education.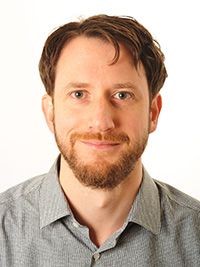 Peter Edwards is the Head of Department of Musicology at the University of Oslo. His previous projects included "Style and Modernity", funded by the Research Council of Norway ; studying modernist aesthetics and concepts of style across a range of musical genres and traditions ; archival research during several visits to the Paul Sacher Foundation in Basel and the Academie der Künste in Berlin. He was a visiting scholar at Royal Holloway, University of London in 2013.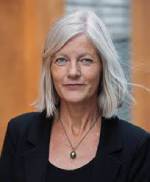 Tina Bering Keiding is Deputy Head and Associate Professor at the Centre for Teaching Developement and Digital Media at Aarhus University. A specialist in higher education pedagogy, she has written numerous books and articles on both theoretical and practical didactics, on general and more specific topics such as the use of skills portfolios.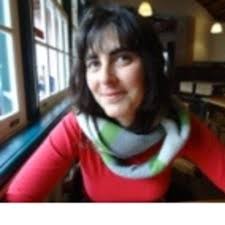 Ana Paz is Assistant Professor at the Instituto de Educação da Universidade Lisboa and researcher at the UIDEF – Unidade de Investigação da Universidade de Lisboa, in the group "Curriculum, teacher training and technology". She is also a collaborator for the Centro de História of the Humanities Faculty. Her main interests delve in Educational Sciences, especially on Arts Education both in a present and historical perspective.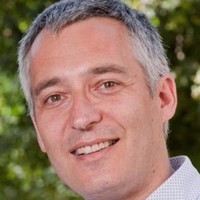 Jonathan Weitzman is a professor of Genetics and Epigenetics at Université Paris Cité and the founding director of the Center for Epigenetics and Cell Fate created by the CNRS and the Université Paris-Diderot in 2009.  In 2016, he launched the project "Académie vivante" which consists in inviting twice a year an artist who have access to sci­en­tific lab­o­ra­to­ries and lead an exper­i­mental edu­ca­tional pro­gram designed for researchers, stu­dents and much as for the broader audi­ence.
Participants at Artistes en Résidence Field Mission
Luca Giacomoni, theatre director, artiste en résidence 2020-2021
Charles Doyen, professor of philosophy, project mentor 2020-2021
Chloé Branders, professor of criminology, project mentor 2020-2021
Françoise Schein, visual artist, artiste en résidence 2016-2017
Christine Flamand, research assistant in law, project mentor 2018-2019
Véronique Lemaire, comedian and professor at the Centre d'études théâtrales, project mentor 2019-2020
Erwan Ninane, student in sociology in 2019-2020
Olivier Servais, digital anthropologist, Dean of the Social Sciences Faculty
Renaud Ronsse, professor at the Louvain School of Engineering
Anne Querinjean, director of Musée L
Axel de Jenlis, co-director of the Ferme du Biéreau
Manon Fauconnier, doctoral student in musicology
The Booklet
The InnovEd4TS Project (Innovative Education for Transferable Skills) focuses on the analysis and the development of initiatives that promote the acquisition of transferable skills among students.
How does the Booklet support the initiative ?
The Booklet is a tool which serves as the basis for group discussion on the transferable skills developed, acquired and future opportunities for the project group.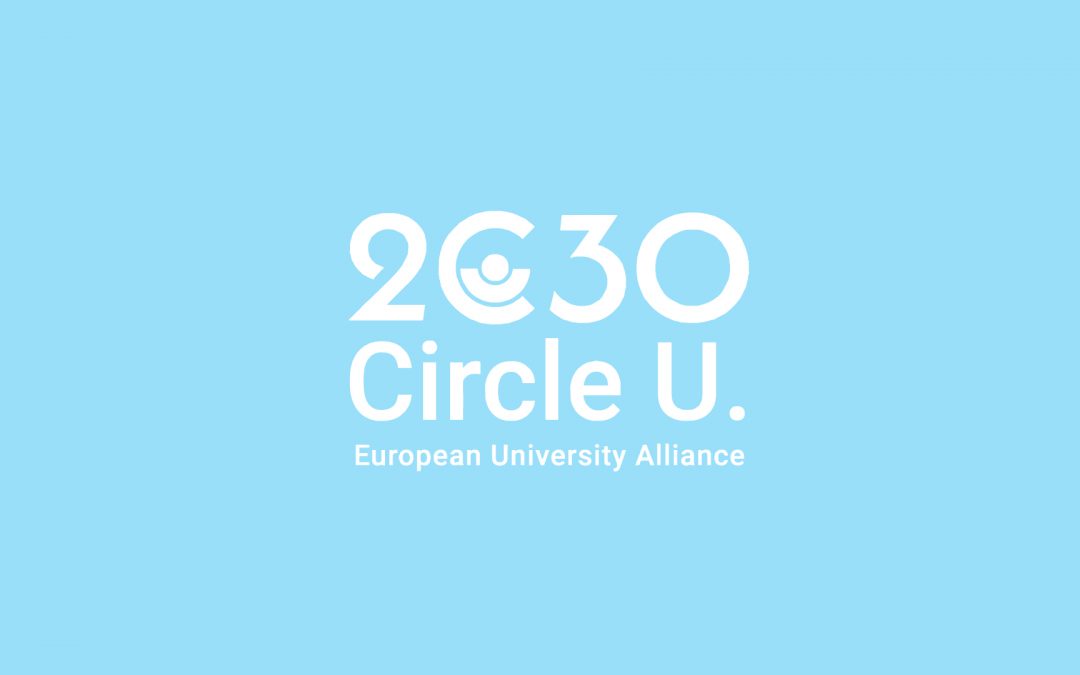 On July 3rd Circle U.'s achievements have been recognised by the selection of "Circle U. 2030", a new four-year project funded by the Erasmus+ 2023 call for European universities. With an grant of 12.8 million euros, Circle U. will pursue its mission to build the...