Discover the testimonials of two of our six Eiffel Scholarship recipients: Benjamin Schnars, comes from Germany, enrolled in the EPOG+ (Economic Policy of the Global Transition) Master's programme at the Faculty of Humanities and Social Sciences, and Yuen Victoria Shi, from Australia, pursuing the BME Master's programme at the Faculty of Sciences.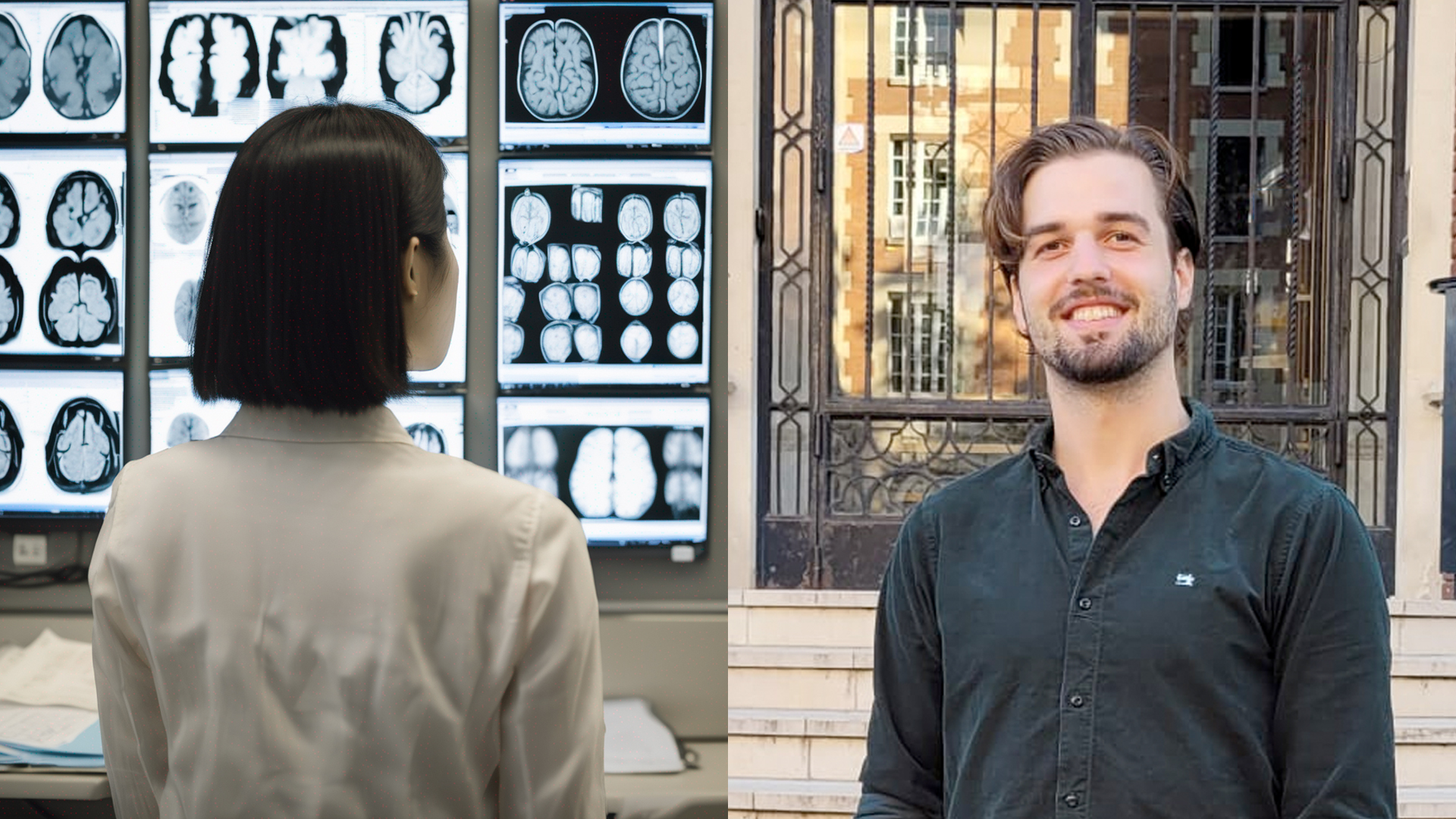 How did you learn about the Eiffel scholarship?
Victoria: I found out about the Eiffel scholarship on the BioMedical Engineering Paris website, when I was looking to apply for my Master's degree.
Benjamin: My Master's coordinators informed me about the possibility of obtaining an Eiffel scholarship. One of my peers was a former scholarship recipient who told me about his experience.
Why did you choose Université Paris Cité for your studies and France in general?
Victoria: I chose Université Paris Cité to focus specifically on the Bioinnovation in Neurosciences Master 2 specialisation and to study abroad to broaden my world view and learn different ways of thinking and different cultures. I believe that diversity will lead to new ideas and abilities to creatively summarise information. I wanted to learn from researchers from another country, and I think Université Paris Cité fosters interdisciplinary engagement and collaboration. I also liked the opportunity to play sports.
Benjamin: I'm enrolled in the Erasmus Mundus EPOG+ (Economic Policy of the Global Transition) Master's programme. The programme is run jointly by UTC, Sorbonne Université and Université Paris Cité. I absolutely wanted to take this programme, as it is organised and taught by Europe's leading heterodox economics professors. I had already learned a little French at school. I'd already lived in Berlin and Rome, so Paris was the next logical step for me to discover Europe's major cities.
What's special about your Master's programme?
Victoria: The unique feature of the BME Master's degree is its specialisation in neuroscience, which corresponds exactly to my career goals. What's more, I believe that the future of this field, like many others, will require close collaboration between individuals from different backgrounds in order to meet increasingly complex challenges.
Benjamin: The EPOG Masters programme is an opportunity to meet great students from all over the world, make friends, discover Europe's major cities and learn about European culture, and above all to learn economics from a heterodox perspective. This means finding realistic, interdisciplinary answers to today's questions.
What are your career plans?
Victoria: I hope to improve the quality of life of those living with neurological and neuropsychiatric disorders through the use of engineering sciences and technology. I hope to translate biomedical research efficiently into tangible solutions. I would like to work in healthcare innovation and/or neurotechnology research and development.
Benjamin: I would like a society based on mutual respect, ecology and the common good. And since change begins on a small scale, I'm looking for alternative development strategies for regions and cities, far from global financial capitalism.
What made your arrival and integration at the university smoother?
Victoria: The university organised an immersion week with lots of activities where I had the chance to meet my new classmates.
Benjamin: The most valuable assistance with housing, administrative documents, etc. was provided by the Eiffel scholarship programme. But what really helped me at university was the campus infrastructure: good classrooms, a nice library and two Crous restaurants.
What advice would you give to an international student who has just moved to France?
Victoria: Get used to the atmosphere, adopt a different lifestyle and learn about France's wonderful history!
Benjamin: Get organised quickly to find housing and a transportation pass. From there, enjoy your studies and your life in France!
On December 14th, 2023, the Circle U. European University Alliance and Université Paris Cité's Identités Cultures et Territoires – Les Europes dans le Monde (ICT) laboratory invites you to its second Masterclass with renowned Italian historian Carlo Ginzburg at the Carnavalet Museum.
read more