Graduates from Paris Descartes or Paris Diderot you are now part of Université Paris Cité alumni network. A multidisciplinary network that brings together more than 315 000 alumni around the world. In the coming months, Université Paris Cité alumni will structure itself to provide former students and future graduates a service offering that meets their expectations. As such, each and every one will be institution's ambassadors.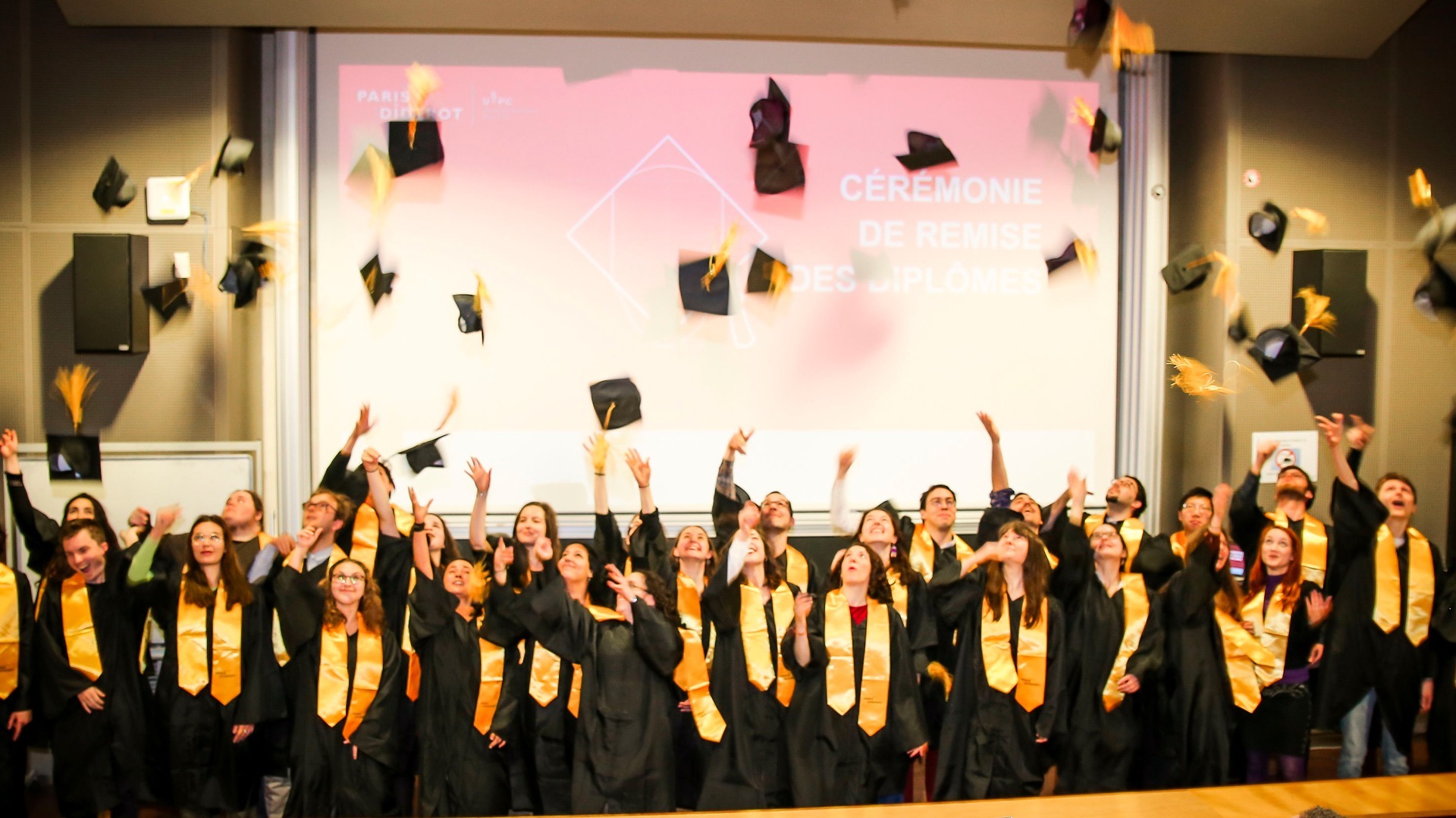 Graduation ceremony from the School of Social Sciences and Humanities
Did you say alumni?
Although initially adopted in the 19th century by students in the English-speaking world, in particular in the United Kingdom and the United States, this Latin word has, since then, become international: The term "alumni", from the plural form of the Latin word "alumnus", "student", is now widely used in French-speaking countries instead of "former students".
Join the network !
[youtube https://www.youtube.com/watch?v=99RE3a3TVsI&w=560&h=315]