On July 3rd Circle U.'s achievements have been recognised by the selection of "Circle U. 2030", a new four-year project funded by the Erasmus+ 2023 call for European universities. With an grant of 12.8 million euros, Circle U. will pursue its mission to build the university of tomorrow.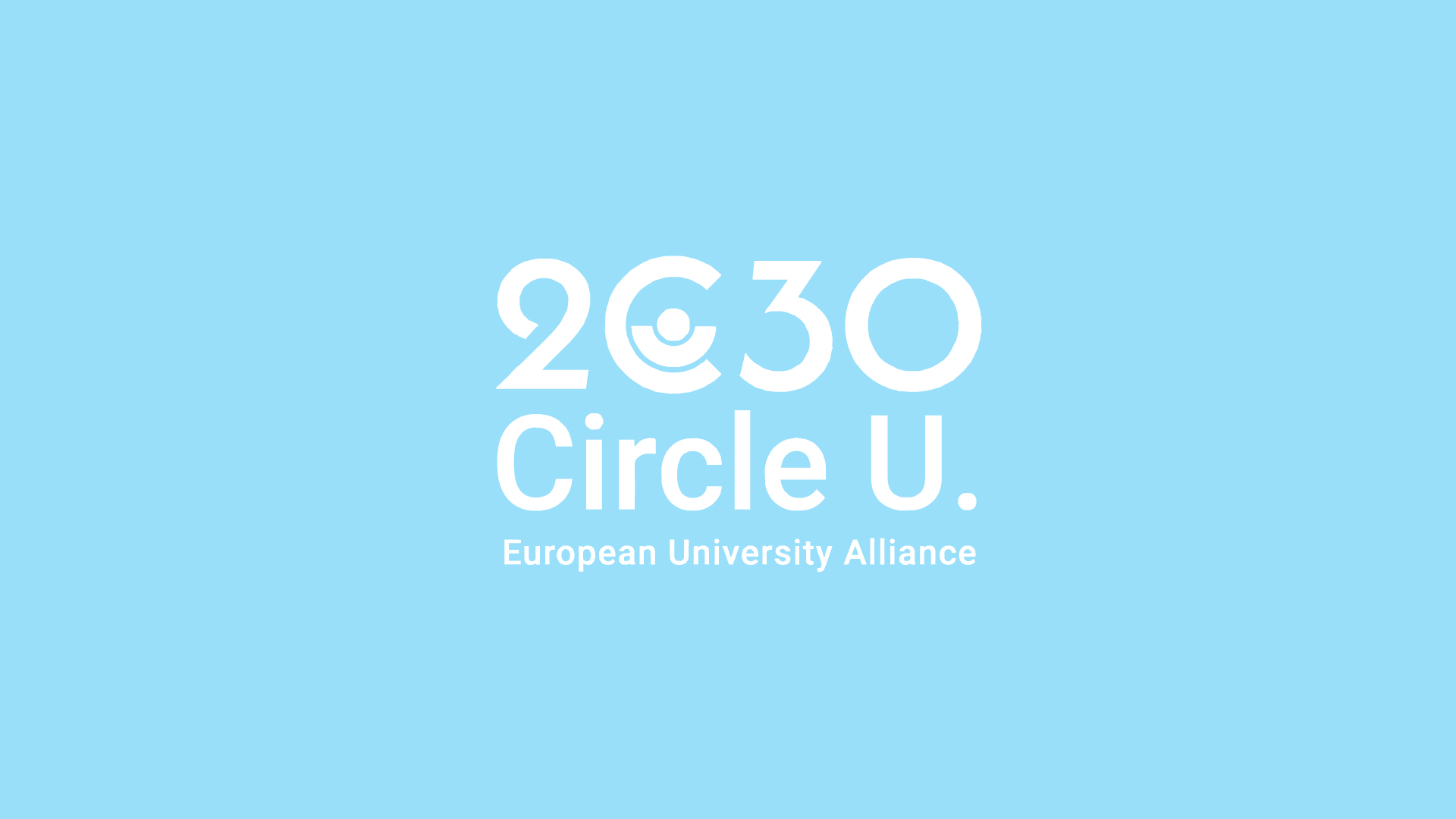 Building on the success of the alliance's pilot projects (Circle U. Erasmus+, Circle U. ERIA and InnovEd4TS), Circle U. will continue to develop, offer and support outstanding education, research and innovation to contribute to a more sustainable, democratic and healthy society.
With this funding, the Alliance will consolidate and develop its joint ecosystem. The Open Campus will become the single point of entry for all educational opportunities in Circle U. A fourth Knowledge Hub will be created in addition to the three existing ones on the priority themes of climate, democracy and global health. Four collaborative platforms will also enable partner universities, their communities and partners to foster sustainable education, stimulate multilingualism, support early-career researchers and encourage student entrepreneurship. The Academic Chair programme will also be strengthened with a Fellow programme, to ensure strong, lasting and concrete links between academics, students and associated partners.
Towards an integrated European campus
By 2030, Circle U.'s ambition is to become a truly integrated, inclusive, interdisciplinary and research-intensive European university, where students, academic and administrative staff from all over Europe and beyond will work together seamlessly in a shared ecosystem thanks to common procedures, infrastructures and tools. The nine universities that make up Circle U. share the same commitment, the same motivation and the same resources to maximize the impact of their joint action.
Vincent Blondel, Rector of UCLouvain and President of Circle U., states: "Circle U. partners are in this for the long run and we are committed to continue these transformational processes long after the funding periods end. As we learn from our experiences and scale up, we will have more impact and truly become the university of tomorrow."
A course set for Europe
The construction of the Circle U. European university is at the core of Université Paris Cité's European strategy. Since the launch of Circle U. in 2020, our institution has played a leading role in developing activities and initiatives for students, staff and research communities.
Activities such as the Circle U. Think & Do Tank, a working group that reflects on the future of higher education in Europe, the Global Health Knowledge Hub, which addresses challenges in this field, and the Female Founders network led by female student entrepreneurs, are just some of the key actions and initiatives driven by our university.
From November 2023, when the second phase of the project begins, Université Paris Cité will pursue its active commitment to the alliance. Université Paris Cité has chosen to lead the Pôle de la connaissance sur la santé globale (Global Health Knowledge Hub) and will take on other responsibilities, such as open science and coordinating communication and dissemination of the alliance's activities.
"This new success is an important milestone. It recognises the impact of the commitment of our academic, student and administrative communities, and consolidates our strategic vision focused on Europe," says Édouard Kaminski, President of Université Paris Cité.  He further states, « This achievement illustrates the determination of our university and its partners within the Alliance to tackle with enthusiasm the major challenges our world is facing today. Thanks to this new funding, we will be continuing to build our European university with confidence and over the long term, in the service of knowledge and of society. »
Key figures since Circle U.'s launch in 2020
49 academic chairs appointed
3 Knowledge Hubs focusing on climate, democracy and global health for academics, researchers, students and partners to co-develop learning, teaching and research activities
6 Circle U. challenges to empower students and staff to develop sustainable solutions to real-life challenges
1 Think & Do Tank to push the reflection and actions towards sustainable and innovative education
1 Female Founder Network to support female student-led entrepreneurship and innovation
In 2022, 152 students and PhD candidates participated in 5 summer schools
In 2023, around 250 students and PhD candidates will participate in 5 summer schools
18 joint programmes and courses for students
In 2021 and 2022, 1.397 students, researchers and public audience participated in a dozen of thematic seminars, public lectures
5 funding instruments and mobility schemes fostering interdisciplinary research, innovation and support early-career researchers
In 2021 and 2022 24 projects funded by the Circle U. seed-funding scheme to boost bottom-up initiatives
10 policy papers focusing on multiple topics including sustainable education, diversity, sustainability and quality assurance
About Circle U.

 

Circle U. is one of 50 higher education alliances funded under the European Universities Initiative. Its nine members include universities from European countries within and outside the European Union. Circle U. brings together in addition to Université Paris Cité, Humboldt-Universität zu Berlin, Aarhus Universitet (Denmark), King's College London (United Kingdom), UCLouvain (Belgium), Università di Pisa (Italy), University of Vienna (Austria), Universitetet i Oslo (Norway) and Univerzitet u Beogradu (Serbia). Through this alliance, it is helping to shape the future of the European university landscape by offering inter-university opportunities for students, staff and researchers. Circle U. is a laboratory of ideas for advancing teaching and research, and contributing to the transformation of society.
For more information

Read the press release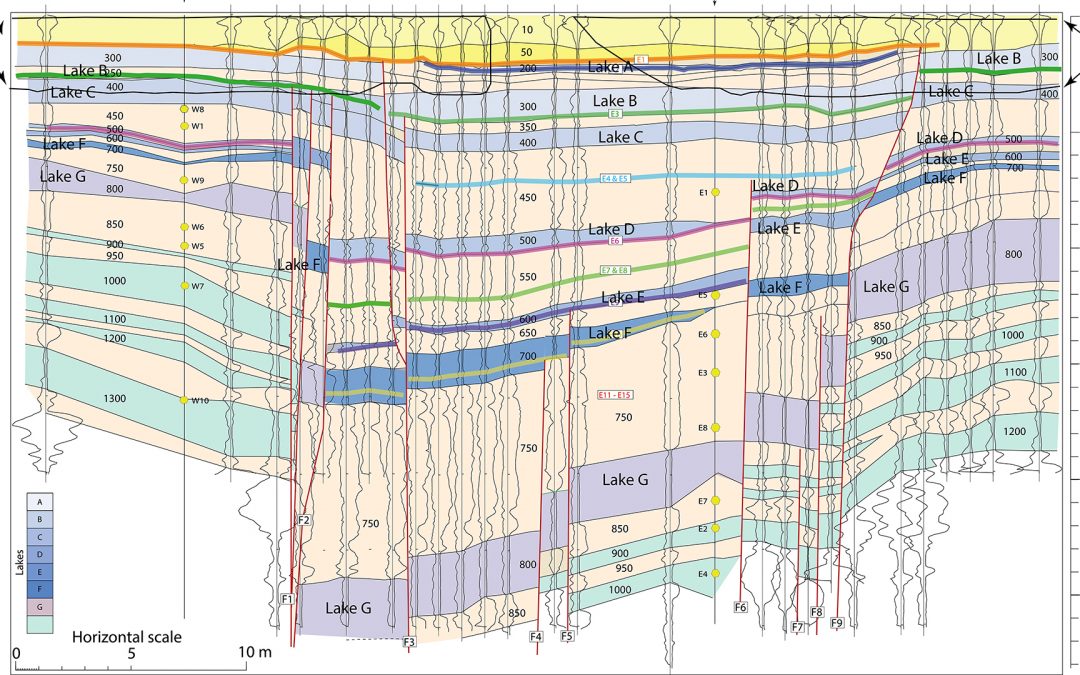 Using a technique traditionally used in civil engineering, two seismologists, including Yann Klinger, a researcher at the Institut de Physique du Globe de Paris, have highlighted the stratigraphic succession of major earthquakes over the past 2,000 years south of the...
read more