Students from the many sites and campuses of Université Paris Cité came in large numbers to forge their first bonds with student associations and to meet the people involved in university life.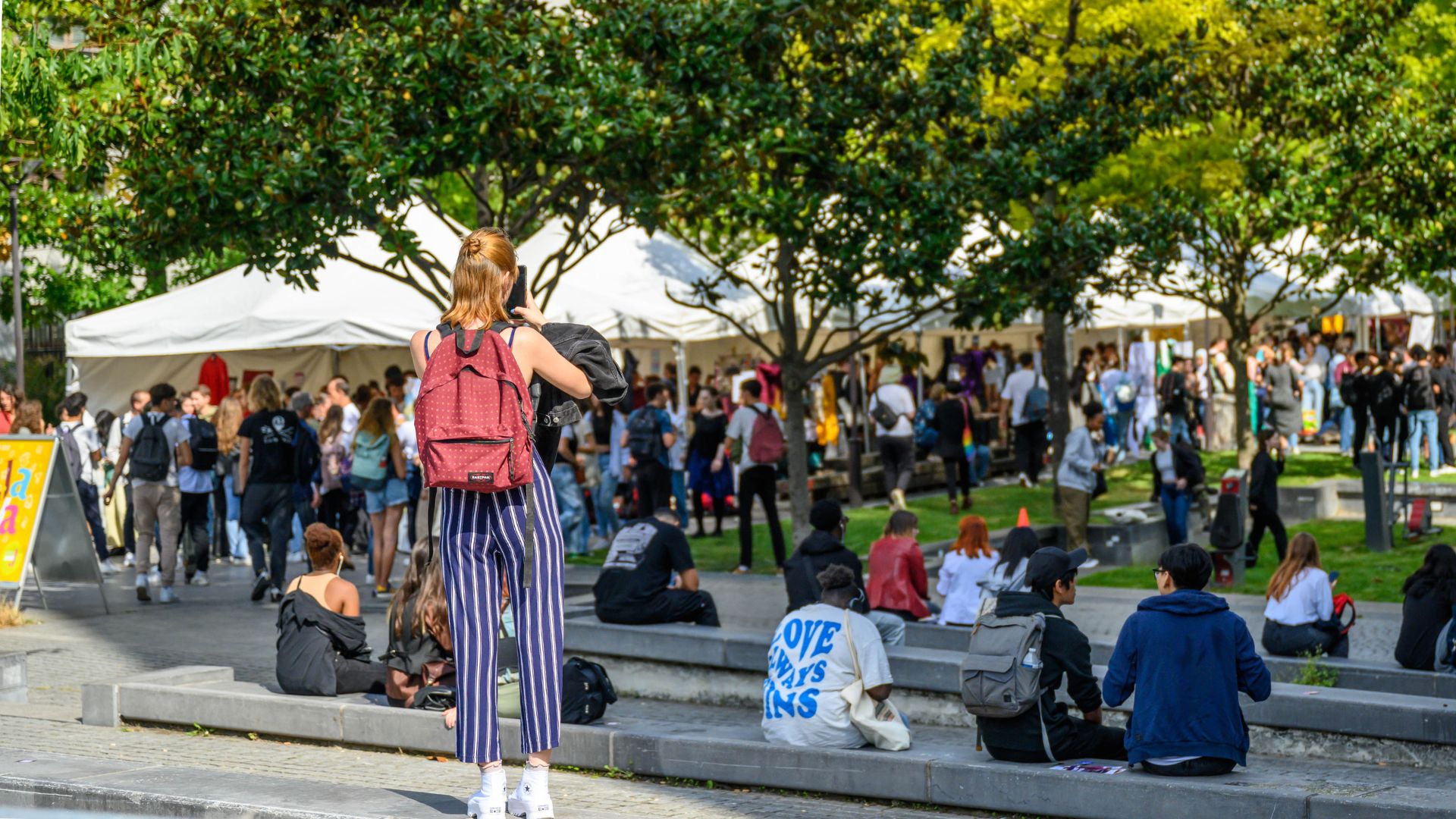 Key figures « Jour J » 2022  :
– 68 Stands 
– 36 Student associations
– 13 Associated partners Paris City Hall and Crous of Paris
– 15 University services
– 1600 Goodies
And thousands of visitors!
A True Display of Student Life, « Jour J » the BIG Day at Université Paris Cité
Proud to welcome its new students, the university demonstrated its dynamism by providing an overview of all the activities it offers to the student community. Entertainment, dance, theater, music, games… the most memorable moments, one after another on the Grands Moulins Campus.
Christine Clerici, President of Université Paris Cité, seized the opportunity to visit the village of associations, as well as the Vice-President of Research, Edouard Kaminski, and the elected student representatives. Jérôme Coumet, mayor of the 13th district of Paris, was there as well.
The opening of the ephemeral pop-up store was another key highlight of this 2022 edition! Sweatshirts, T-shirts, caps, water bottles and mugs in the Université Paris Cité colors were grabbed by over a thousand students. This successful initiative demonstrated a strong feeling of belonging to the university.
Thank you to everyone and to all the teams involved
Highlights from the "JAVA" 2022
The first edition of the International Days was held on October 13th and 14th. Dedicated to discovery, openness, sharing experiences and inclusion, this event triggered bonding and friendships among students. International days brings together : - 30 Nationalities...