1 February, Svein Stølen was elected president of Circle U., and will steer the alliance through its initial development phase. In this interview Stølen, a Professor of Chemistry and Rector of the University of Oslo, shares his vision and motivation for Circle U, explains the potential it holds for students and staff, and reflects on his own experiences as an exchange student.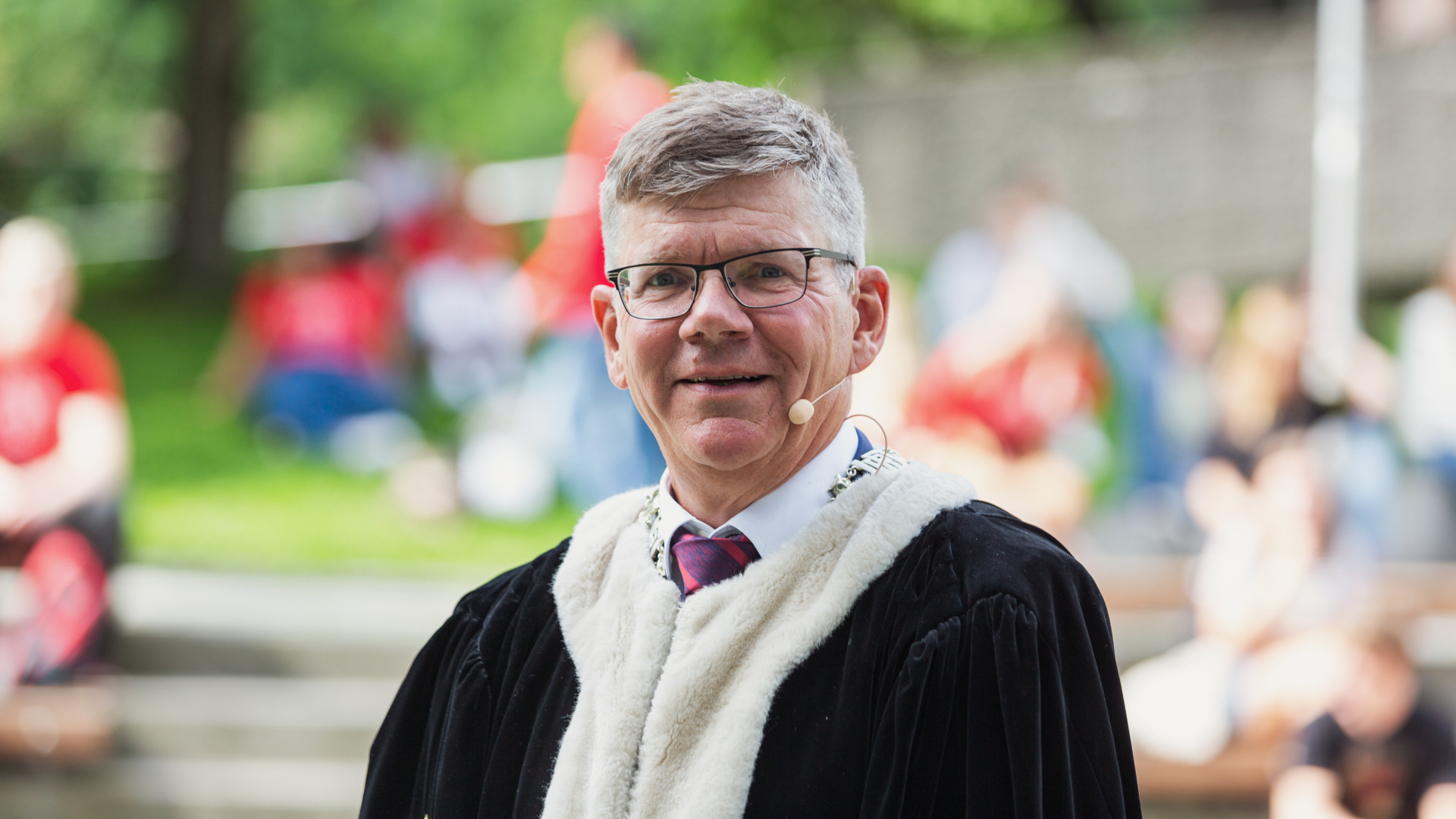 Source : University of Oslo. 
You are one of the "founding fathers" of Circle U. What was the motivation behind it?
What triggered me, and I think also my rector or president colleagues, was that the European University Initiative represented something new and different in the European educational landscape. I thought this really could be a game changer for cooperation among European universities, as it could form a structure for long-term institutional collaboration. Seven universities in seven countries working together on achieving the same goals, poses new opportunities for student exchanges, co-creation among staff and sharing best practice. I am confident that this will also inspire enhanced research collaboration.
However, there is also a broader motivation for doing this. The EUs vision for the European Universities Initiative is to «increase international competitiveness of European higher education» and «Bring Europeans together». For me this vision is really about making life better and richer for our citizens. Education is key in a knowledge society, were we need to secure sustainability along three dimensions: of course climate and environment, but also economically and socially. We need to contribute to the fight against inequality, build competences and share best practice. Through this we will contribute to what we must hope will be a thriving Europe. The world needs a strong Europe on the global stage, and Europeans needs a research and higher education system that is in continuous development and that sees its citizen's needs, both short term and long term. It is my firm belief that we will achieve this more easily through cooperation.
Circle U. is still in its early days, but what opportunities will Circle U. eventually offer students and staff?
The intention is to increase interaction across our common «campus» and to enable new ways to cooperate, and increase student exchanges substantially. The alliance will also be an enabler for staff mobility and exchange. However, we cannot engage 330 000 students and 51 000 staff overnight – we need a little more time to develop and set up the different activities that we have planned.
Before Circle U. was launched in November last year we had already done a lot of preparatory work, both through seminars for academic leaders, student communities and administrative staff, but also within in our respective universities. The partners identified some key thematic areas for the initial pilot phase: climate, global health, democracy and student led sustainable innovation. Within these areas, we are now in the process of engaging our staff to share courses and competence, and to build new and more integrated offers to the students. We do not have all the answers to exactly how this will look in the end. We rely entirely on the creativity, competence and engagement of staff and students – luckily there is plenty of it among our students and staff! Working together in this way requires that we also build new ways of collaboration, new systems and mutual trust. More thematic areas will be included once the «systems» are in place. These new themes will come from bottom-up processes.
Circle U. received EUI status last summer. What has it been like working with Circle U. in the middle of a pandemic?
Well, it has been demanding for everyone to live in the shadow of COVID-19. We all wish to see the end of the pandemic and resume our "normal" lives. I am impressed by and thankful for what we have achieved in Circle U. these difficult months, and it really makes me optimistic on what we can create and achieve together post-Covid. Yet, I also believe that the crisis has opened up possibilities for how we can work and study in the future. The pandemic is an important reminder that our ability to adjust and move forward is utterly dependent on the efforts of staff and students.
What is the difference between leading your university and leading Circle U.?
Both are challenging tasks of course, but the alliance has additional complexity. Seven autonomous universities in seven different countries and three of them outside EU. We are in addition largely dependent on the different national higher education systems and national regulations. Hence, trust, understanding and patience will be even more important in Circle U.
We have made significant progress together since we started building the alliance late 2018. However, I have to admit that the work is complex. We are spending quite a lot of time now on building the organisation and systems necessary for the management of the alliance, to start processes to simplify and set in motion measures to enable collaboration.
Could you tell us a little bit about yourself, and what motivates you in your daily life?
I guess I am an unlikely rector in many ways. Born in a working class district of a working class city in 1960, it was not obvious that I should end up at the University of Oslo. I studied natural sciences and eventually became a professor of materials chemistry. My motivation as a university leader is twofold. Firstly, I want to make university life easier and more "fun" for staff based on the belief that inspired people in a good working environment are more creative. Secondly, my dedication stems from a strong believe in the importance of long-term quality research, and in research-based education made available to talents whatever their background. I am not too fond of formalities and hierarchies, and like teams working together to get things done.
You have been an exchange student yourself and on research stays. How has this affected you, and do you have any advice for today's students who are going on an exchange?
My advice is to be open and curious, and remember that life is more than studies; you should enjoy the culture, the food and try to learn at least some of the language. I learned Japanese as a post doc in Nagoya. That made a huge impact on my life. It still comes in handy from time to time.
There are many differences between universities and between countries. We need to acknowledge these differences and build bridges. To study abroad is a way forward. It is all about understanding differences in culture, ideas and ways of coping with challenges. These differences are in many ways the motivation for the European University Initiative and the alliance. We need to build competence and understanding to remove borders and barriers between us.
The election of the president, who will be in office until the end of the academic year 2022, constitutes the first building block of Circle U.'s governance structure. Read more about the ambitions and construction of Circle U. here. 
Source : Circle U. website
For more information on Circle U.

Visit the website : https://www.circle-u.eu/

On social media : https://twitter.com/circleu_eu?lang=fr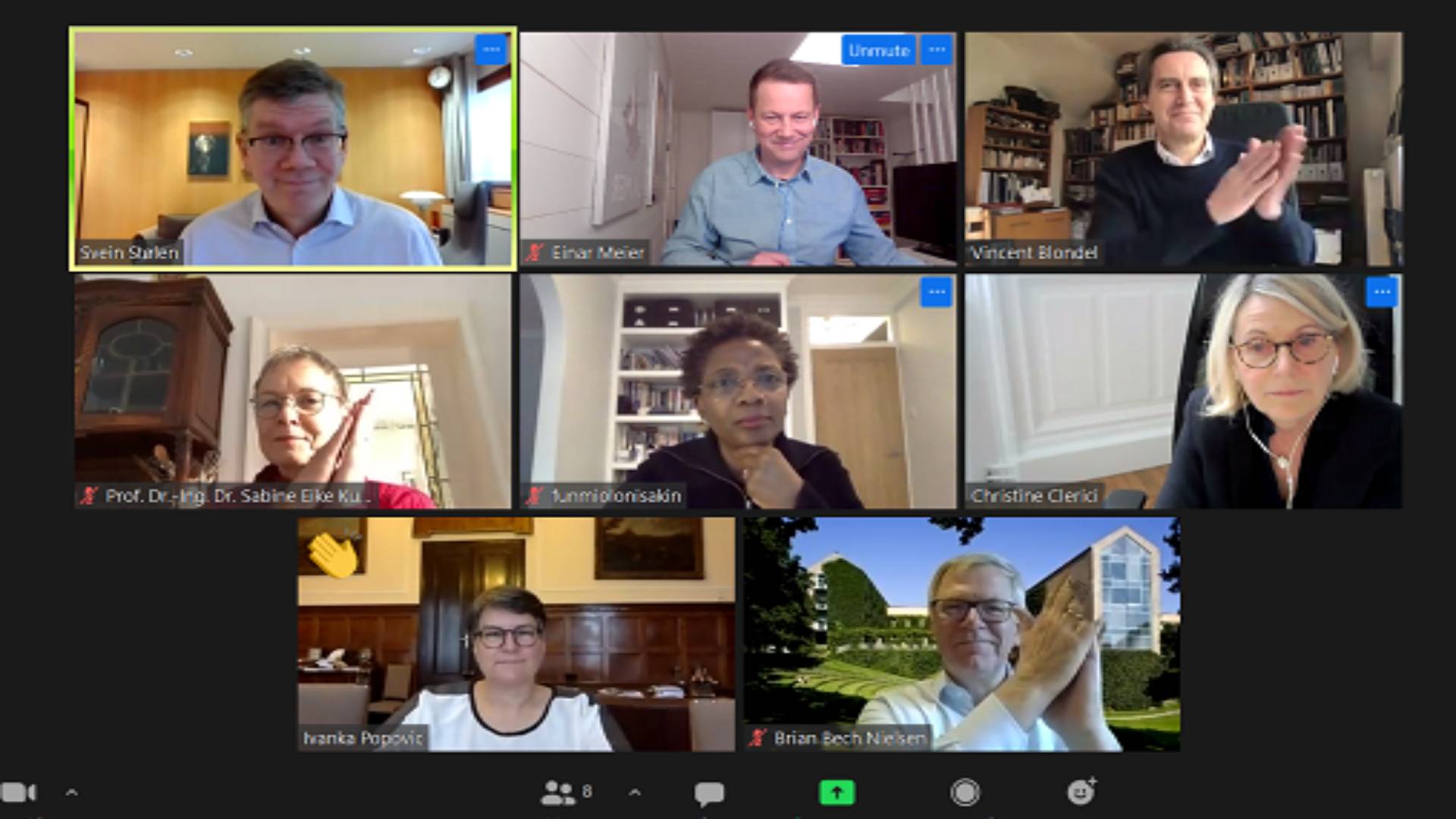 Due to the pandemic the election took place on Zoom.
From left to right : Svein Stølen, President Circle U. European University Alliance, Rector University of Oslo, Einar Meier, Senior adviser for European education cooperation, University of Oslo, Vincent Blondel, Rector University of Louvain, Sabine Kunst, President University Humboldt of Berlin, Funmi Olonisakin, pro vice chancellor King's College, Christine Clerici, President Université Paris Cité, Ivanka Popović, Rector University of Belgrade, Brian Bech Nielsen, rector University of Aarhus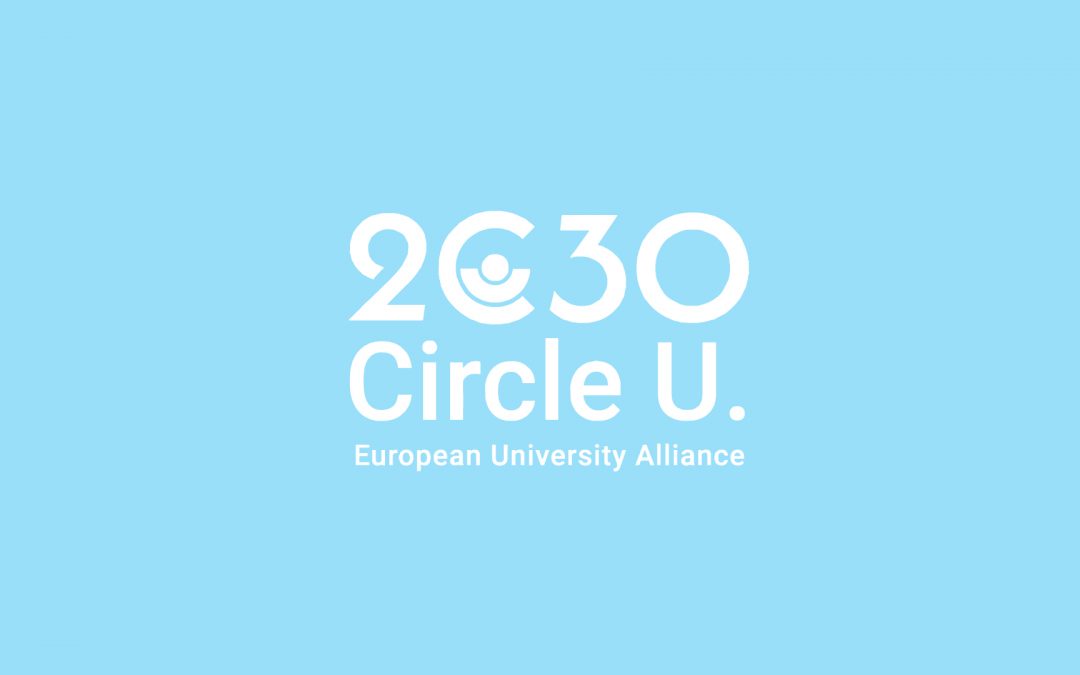 On July 3rd Circle U.'s achievements have been recognised by the selection of "Circle U. 2030", a new four-year project funded by the Erasmus+ 2023 call for European universities. With an grant of 12.8 million euros, Circle U. will pursue its mission to build the...