At Université Paris Cité, Moodle is our online teaching and learning platform dedicated to online classes, with spaces for each programme with a wide range of tools for distance learning and tutoring.
2022-2023 academic year
The 2022-2023 Moodle platform is accessible on moodle.u-paris.fr.
You can also access Moodle with your Université Paris Cité login
The course spaces and their contents have been switched (unless I am mistaken)
Students are automatically enrolled in their course after completing the pedagogical registration process
The other registration methods are available
For all new courses listed in Apogée, an access request must be made to: assistance.moodle@u-paris.fr
What is Moodle used for?
Moodle is an online learning platform that enables:
> teachers to access and manage online spaces for tutoring a community of learners around personalised educational content and interactive learning activities, including: 
communication activities: discussion forums, surveys, questionnaires, etc.
collaborative activities (and creation of groups): wiki, building of glossaries, databases, etc.
assessment tools: submitting homework, creating tests (quizzes), etc.
> students to access dedicated spaces for their classes, with educational resources (class materials, videos, etc.) and tools for interacting with their group and their teacher.
Moodle can be used in connection with distance learning or enriched in-person learning. It is a vital tool for ensuring educational continuity, facilitating exchanges between teachers and their students.
Who can access Moodle?
All University staff and students with a Université Paris Cité account can access Moodle. 
Support for teachers and staff on how to use Moodle is provided by the DEFI educational engineers.
In case of issues, contact: assistance.moodle@u-paris.fr
Connection to Moodle
You connect to Moodle with your Université Paris Cité login details.
Various technical connection issues are currently being resolved. Our technical support team is available to support you in case of any technical challenges.Feel free to reach out to them.
Learning to work with Moodle
On the Moodle homepage, open the "Help" tab for various tutorials to help you discover and learn more about how to use this tool. It includes information on how to locate your classes and find your way around your spaces, how to add or modify content, activities, and create videos with Panopto.
Self-learning Tutorials
Video : Learning how to use the Moodle platform
Other resources :
Summary with all the useful links for distance learning tools
Note: 
If your class content is not yet displayed in Moodle, complete this form online, which is accessible with your Université Paris Cité login details. We will get back to you within 72h.
IPGP, APHP and staff without a Université Paris Cité account
Teachers who were previously assigned to the ex-Diderot STEP training and research unit (UFR) have an ex-Diderot IT account that they should have activated: https://compte.app.univ-paris-diderot.fr/
Other teachers must be registered by the Human Resources and Organisation Department in the SIHAM UP app as hosted users to be automatically assigned an ex-Descartes account, activated by default.
All of these users will then be able to activate their Université Paris Cité account and access the Université Paris Cité Moodle. 
Any problems, contact: assistance.siham.drho@u-paris.fr
Transferring content from previous platforms
Adding audio to your presentations
You can record your comments on your presentations in PowerPoint, then post the file on the Moodle platform.
Keep in mind that the size of your files must not exceed a certain limit, therefore please ensure your recordings are a reasonable length.
Adding videos with Panopto
You can record videos with the software Panopto
Recording and streaming your classes live
Teachers can record their slideshows, voice, videos and stream their classes live as if they were in-person, while linking them to a live Chat room. These recordings are automatically saved to be shared later if necessary. Recordings are made with the software Panopto.
Assessments
Ongoing assessments can be maintained remotely with Moodle. Final exams are not applicable.
Adding electronic manuals
From your presentations, you can add links to e-books, electronic journals and databases made available by the Université Paris Cité libraries. The library staff can help you identify the resources available online and incorporate them into your presentations.
Find out more about the resources and contact the library staff
Find your course on the Moodle platform
Accessing archives from the previous year
Train to use the educational tools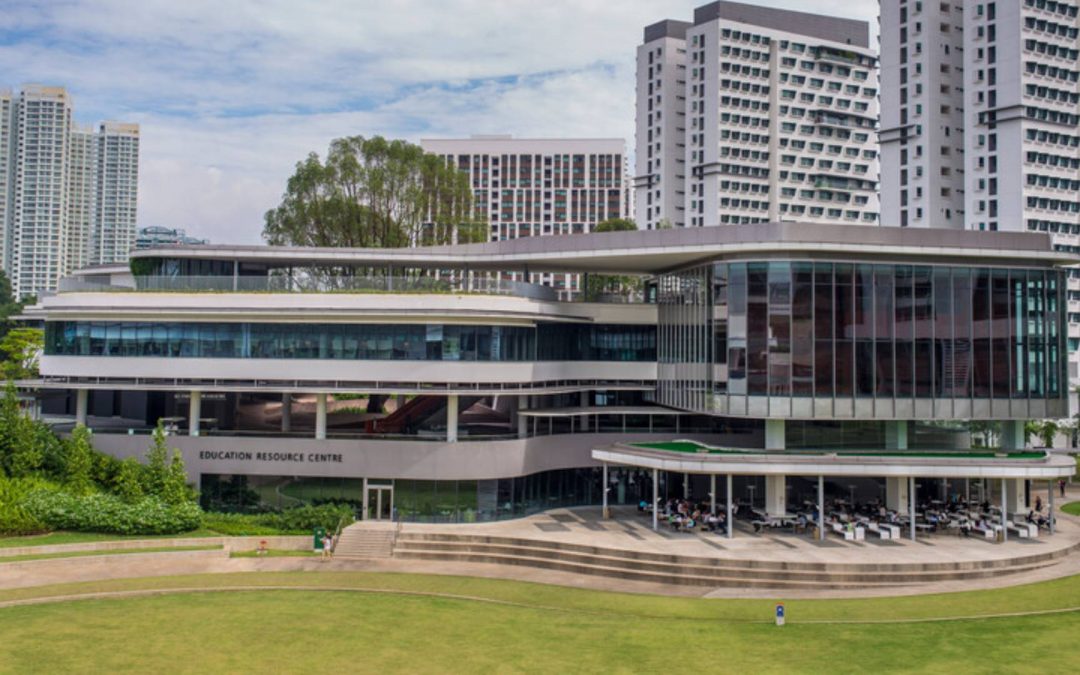 As part of the partnership between Université Paris Cité and the National University of Singapore (NUS), a new call for pedagogical innovation projects is launched.